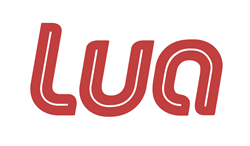 New York, NY (PRWEB) September 22, 2014
Lua, the mobile-first, enterprise communications solution, today announced that Juliette Kayyem has joined to the company as an advisor. Kayyem brings nearly fifteen years of experience in counterterrorism, homeland security and emergency management, most recently serving as President Obama's Assistant Secretary for Intergovernmental Affairs at the Department of Homeland Security (DHS). At DHS, Kayyem was responsible for coordinated and consistent planning between the Department and all of its state, local, tribal and territorial partners on issues as varied as immigration, intelligence sharing, military affairs and border security. With this experience, Kayyem has a unique understanding of the value of critical, real-time communications as she has helped manage diverse, large-scale efforts such as the response to the H1N1 influenza outbreak, the Haiti earthquake, the BP oil spill and lead the security operations at the Vancouver Olympics.
"At Lua, we pride ourselves on providing enterprises with a mobile-first solution that is government-grade by any metric. As we change the face of highly-mobile communications, having Juliette as an advisor enables us to anticipate and adapt to the needs and protocols of the government more quickly and efficiently," said Michael DeFranco, Founder and Chief Executive Officer, Lua. "Juliette's experiences at diverse levels of state and federal government will play an essential role in shaping Lua as we continue to grow and serve enterprises, government organizations, educational institutions and others who seek to communicate and operate efficiently and with ease using modern technologies."
Kayyem joins a roster of distinguished advisors to Lua including Strauss Zelnick, founder of ZelnickMedia; Tom Glocer, former Chief Executive Officer at Thomson Reuters; and Jeff Levick, Chief Revenue Officer at Spotify.
"Enterprises are facing an unprecedented volume of communications today across their workforces. In this environment, critical and urgent messages are easy to miss, and action can be slow to execute. Lua frees enterprises from this often debilitating volume of emails, calls, dial-ins, texts and chats that, as employees, we're becoming all too familiar with. The solution enables employees to rely on each other, their intellectual capital and know who and where messages and files have been received and engaged with. As organizations mature and mobile devices increasingly become the channel of choice for modern workers, Lua is able to provide the most secure and reliable solution on the market," said Juliette Kayyem, Advisor, Lua. "I've been witness to situations where speed of action was critical to an effort's ultimate success and I look forward to bringing the solution I sought for many instances in my own life to the fore for any enterprise - public or private. If my experience can help guide the roadmap and application of Lua to help even one more business increase their speed of work and trust in their team, I will consider this a success."
About Lua
Founded in 2010 in New York City, Lua is the mobile-first communications solution for high-performance organizations. Lua offers an intuitive and cross-platform solution that includes a centralized corporate directory, a powerful messaging and calling system, unlimited file attachment storage, and accountability across a team through essential ReadReport tracking and analysis.
Backed by investors including Abundance Partners, IA Ventures, Strauss Zelnick, Aaron Stone and John Maloney, Lua delivers a powerful, enterprise-grade coordination solution to teams across client services, mobile sales and events management, driving speed of action through easy, always-on communication. Lua also provides government-grade protection as a trusted vendor for the Department of Defense.
For more information, please visit: https://getlua.com/