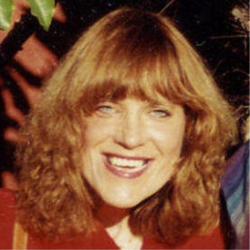 Abusive and violent behavior is always the fault of the abuser.
San Diego, California (PRWEB) September 23, 2014
In light of recent incidents of domestic abuse involving Baltimore Ravens player Ray Rice and other celebrated figures, the issue of domestic violence is taking center stage in popular culture. San Diego-based psychologist Joanne Wendt, who has been helping victims of domestic violence for years though her practice, says the current interest in the topic presents a unique opportunity for understanding. "Domestic violence in relationships has shown itself to be very widespread in today's world as more and more incidents are coming before our eyes in the news media," she says.
Many people wonder why some victims of domestic violence stay with their abusers and put up with living in constant fear. But, as Dr. Wendt explains, the answer is that many of these are suffering from battered women's syndrome. Battered women's syndrome, a debilitating condition that is closely associated with Post Traumatic Stress Disorder, stems from repeated abuse and intimidation. The resulting denial and guilt can keep the victim in an abusive situation until she admits and confronts the abuse she is experiencing.
Psychological symptoms of battered women's syndrome, along with any outward injuries and signs of mistreatment, make it difficult for some women to regain control of their lives. But Dr. Wendt says victims can be helped by having their stories and feelings validated, and by hearing others' stories of survival. "Survivors of domestic violence such as Meredith Vieira, Oprah Winfrey and Robin Givens, among many others, have shared their experiences of being physically abused at some point in their lives. So much can be learned from their courageous stories," she says.
In addition, Dr. Wendt says many victims do not come forward because they believe the abuse they are suffering is somehow their fault. "If one is experiencing abuse of any kind in a relationship, it is important to tell someone and get help. Abusive and violent behavior is always the fault of the abuser. It is a choice that the abuser chooses to make in order to exert power and control over their partner," she says. Resources to help with relationship conflicts and personal growth can be found in the I Recommend section on Dr. Wendt's website.
About Joanne J. Wendt, Ph.D.:
Dr. Wendt is a Clinical Psychologist who for 28 years has been helping individuals, couples, and families find peace and harmony in a respectful and caring atmosphere. She specializes in relationship issues, depression, and anxiety. Dr. Wendt's goal is to help her clients discover the strength within them to achieve their highest possible potential. Her approach to the therapeutic setting is one of optimism and great respect for an individual's readiness to meet difficult challenges and gain a greater understanding of who he/she aspires to be. To find out more, visit http://drjoannewendt.com.