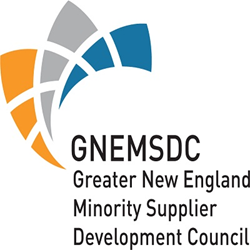 This year, the expo will feature a "Shark Tank" competition to give MBEs a chance to compete for $5,000 in cash awarded to the best Value Proposition presentations.
Uncasville, CT (PRWEB) September 23, 2014
The GNEMSDC Business Opportunity Expo and Conference will take place on Tuesday, September 30 and Wednesday, October 1 at the Mohegan Sun Casino and resort. There is still time to register to attend the event.
Hundreds of member U.S. corporations attend the event to network with high-performing minority owned businesses. These businesses can often provide products and services to corporations and help them maintain the production of high quality goods while saving money for the corporations. The GNEMSDC leverages technology to enhance the connection process.
"One of the most popular activities at the GNEMSDC Trade Expo is the One-on-One sessions," explains Dr. Fred McKinney, President of the GNEMSDC. "These are demand-driven meetings between corporate members of the GNEMSDC and certified MBEs."
Featured speakers include:
•Kelvin Bernard, President and CEO of Panther Global Group, featured MBE breakfast speaker on Tuesday, September 30.
•Beverly Kuykendall, President of American Medical Depot, featured MBE luncheon speaker on Tuesday, September 30.
•Peter Van Loon, COO of Access Health CT will be the Wednesday, October 1 Trade Expo featured breakfast speaker.
•Dr. Fred McKinney, President and CEO of GNEMSDC, will be the luncheon Keynote Speaker on Wednesday, October 1
New This Year
One of the highlights of the 2014 GNEMSDC expo will be the Shark Tank. On Tuesday, September 30 after the MBE Sponsors' Luncheon, MBEs will have a chance to compete for $5,000 in cash that will be awarded to the best presentations on your "Value Proposition." Entrants must be a certified MBE or DBE or MBDA client. A panel of senior procurement officers from the GNEMSDC corporate membership will judge the competition.
"The goal here is not simply to have a good time," explains McKinney. "The goal is to have MBEs work on presenting their value proposition concisely and effectively. There will be no PowerPoint presentations or props allowed. It is just you, your brain and your mouth."
Registration is now open for the 39th annual GNEMSDC Business Opportunity Expo and Conference. Register online at http://www.boothleads.com/gnemsdc/expo2014/ and follow the activity with the #GNEMSDC14 hashtag.
•Be sure to like GNEMSDC on Facebook at https://www.facebook.com/GNEMSDC/
•Follow GNEMSDC on Twitter at https://twitter.com/GNEMSDCouncil
•Follow GNEMSDC on LinkedIn at https://www.linkedin.com/company/greater-new-england-minority-supplier-development-council-inc.-gnemsdc-
•Stay up to date on GNEMSDC news: http://drfredgnemsdc.blogspot.in/