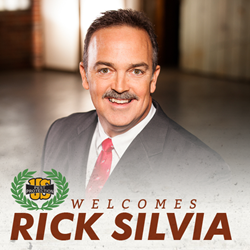 I am excited about being a part of one of the best pest control companies in the country.
Nashville, TN (PRWEB) September 23, 2014
Hendersonville pest control company, U.S. Pest, has hired Rick Silvia as Vice President of Sales and Operations. Silvia brings with him more than 20 years of sales operations experience.
"U.S. Pest is a leader in the pest control industry. I chose to join the leadership team because of their integrity and commitment to excellence," said Silvia. "I am excited about being a part of one of the best pest control companies in the country as well as helping lead the organization to the next level."
Prior to joining U.S. Pest, Silvia worked for a manufactured housing supplies company based in Nashville, TN. While there, he was responsible for all aspects of operations for the multi-million dollar, multi-state distribution facility.
Silvia currently serves on the board of directors of the Tennessee Housing Association as well as the Tennessee Manufactured Housing Foundation, an organization that provides free home repair services to those who can't afford it.
In addition, Silvia spent time in the armed forces and worked for eight years as Executive Director for Youth for Christ ministries.
U.S Pest offers various pest control services to people across Middle Tennessee, from termite control to rodent removal. The company delights in helping customers enjoy the comfort of a pest-free home.
You can reach Rick Silvia by calling (615) 590-1260. For more information about U.S. Pest, visit http://www.uspest.com.
About U.S. Pest
Established in 1985, this family-owned company has served over 30,000 homes in Nashville and Middle Tennessee and was rated by the PCT Magazine as one of the top 100 Pest and Termite Control Companies in the United States. Led by Erica Brister, U.S. Pest has quickly become one of Tennessee's premier pest control companies by providing remarkable customer service and offering natural pest control products that protect the environment while effectively getting rid of pests.