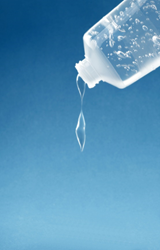 "Many of these products are marketed like some type of fountain of youth, ignoring the real danger to Men's Health that it can cause", states Rudolph Migliore.
(PRWEB) September 30, 2014
The Federal Court System has assigned all lawsuits relating to low testosterone drugs and heart attacks to the Southern District of Illinois (In re Testosterone Replacement Therapy Products Liability Litigation, MDL 2545). Progress on the cases is being made and the most recent case management conference was held on September 23.
The FDA states, "The benefits of testosterone treatments for healthy, aging men are unproven, and that the drugs could be risky." Men who take low testosterone treatments have been found to have higher rates of heart problems and many more side effects (See fda.gov/downloads/drugs/
drugsafety/ucm383909.pdf).
According to the Urology Care Foundation, Low testosterone treatment product usage has increased since the early 2000's for middle aged men because of aggressive marketing that portrayed testosterone drugs as a fountain of youth for low energy and low sex drive in aging men. The marketing tactics focus the ads to play on men's insecurities regarding the normal aging process of life and emphasis it as if it's not normal. "Many of these products are marketed like some type of fountain of youth, ignoring the real danger to Men's Health that it causes", states New York Attorney Rudolph Migliore.
The FDA found that about 25% of the men who are prescribed testosterone have not had their testosterone levels tested properly or at all (see fda.gov/drugs/drugsafety/ucm401746.htm). In addition, about 60% of the men prescribing involved primary care doctors, while just about 20% of the drugs are prescribed by specialists such as endocrinologists and urologists. The FDA and experts state, "The label on low testosterone products should be limited to men with serious medical conditions, such as pituitary gland problems."
If you or a loved one has been treated for low testosterone and suffered a heart attack, stroke, pulmonary embolism or cardiac event the Commack, NY law firm of Rudolph F.X. Migliore, P.C. is currently investigating cases involving testosterone therapy treatments which include various prescription drugs such as AndroGel, Bio-T-Gel, Dep-Testerone, Testim, Axiron, Delatesty, Fortesta, Testopel, Androderm, and Striant.
About Us - Rudolph F. X. Migliore, P.C.
The law office of Rudolph F. X. Migliore, P.C. has represented clients in a wide range of product liability cases in the last three decades and has worked with nationally recognized associated firms to reach successful verdicts. The Long Island, NY law firm of Rudolph F. X. Migliore, P. C. extends its practice of legal services to medical malpractice, defective medications, defective medical devices, asbestos, mesothelioma and lung cancer-related cases, criminal defense, and traffic.