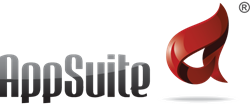 Boca Raton, Florida (PRWEB) September 22, 2014
Hobnobbers Food & Spirits restaurant and sports bar in Sycamore, Illinois opened for business in early July. Since opening, Hobnobbers has enjoyed robust customer traffic and a very enthusiastic response from its new patrons. Mike Crawford, Hobnobbers owner, is committed to customer satisfaction and in partnership with AppSuite they met the following 3 objectives:
1) Created a unique experience with a warm and inviting ambiance and delicious food at affordable prices;
2) Implemented a 360° marketing solution that informs and engages customers, incents and rewards customers to dine more frequently, and provides customers value added services making it easy to do business with Hobnobbers. Key features of the solution include:

Loyalty & rewards
Gift cards
Mobile offers
Event management
Loyalty cards
Web access for customers
Mobile app ordering for Takeout & Delivery
3) Installed a system that's easy to use via iPads and a web portal and is SAAS based with a low cost of ownership. POS integrated via the payment network for automated loyalty point tracking and redemptions.
Mike Crawford commented, "customer growth and satisfaction has exceeded my expectations. Customers love the mobile app and benefits of the loyalty and rewards program." Jim Daleen, CEO of AppSuite added, "Mike Crawford and his team are very savvy and know what they want and how to make it work in their restaurant. We're delighted that we could be a part of such a successful new restaurant."
Based in Boca Raton, Florida AppSuite ([http://www.mobileappsuite.com) is a global mobile application company serving the food and beverage industry providing advanced features such as branding, consumer messaging, loyalty, social media integration, and advanced customer care. A proprietary, powerful, and easy to use Content Management System (Customer Care Portal) supports the company's apps. The company also features a state-of-the-art iPad application to manage customers in the establishment (Loyalty Manager). Appsuite rapidly deploys its 360° mobile marketing solution without restaurants spending large sums of money to develop and support their own app. If you would like to learn more, check out our video tutorials AppSuite Demos
Hobnobbers Food & Spirits (http://www.hobnobbersrestaurant.com) is a family friendly restaurant and sports bar located on the corner of Peace Rd. and Route 23 in Sycamore, Illinois. Great Food and Great Atmosphere at affordable prices!