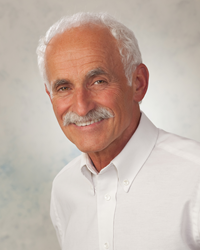 Hudson, NY (PRWEB) September 19, 2014
Robert E. Danz, DDS is a general dentist whose Hudson, NY patients enjoy the benefits of his advanced skills and personalized treatment. In honor of Self-Improvement Month this month, Dr. Danz educates patients about the benefits of dental implants for the millions of people who are missing one or more teeth. The traditional methods to fill the spaces left by the absent teeth have included things like temporary dentures or a fixed bridge, both of which can pose significant side effects that can be more costly over time than dental implants.
The traditional temporary methods of filling the spaces left by missing teeth often turn out to lead to more problems in the long run. Partial dentures that sit on the gums are inconvenient and awkward, and they usually restrict the wearer to a diet of softer foods. Worse, temporary dentures can actually damage the strength of the jaw bone over time because the bone needs the stimulation of the roots of the teeth to stay strong and dense.
A fixed bridge used to fill the spaces between natural teeth has drawbacks, as well. Bridges rely on adjoining teeth for support. Research indicates that up to 30 percent of neighboring teeth that are adjoining bridgework fail in five to seven years. The bridge itself also wears out and often needs to be replaced once or twice during the patient's lifetime.
Dental implants solve these problems by providing a permanent, stable support for natural looking replacement teeth. First, this general dentist in Hudson, NY implants a titanium post in the area of the patient's jaw bone with maximum bone density. The post fuses with the bone over time. On top of the post, Dr. Danz places a fixture called the abutment that he uses to attach the crown, which is the part that looks and functions like a tooth in the patient's mouth.
Learn more about Dr. Danz, a leading general dentist in Hudson, NY who uses dental implants to help people with missing teeth regain the pleasure of eating a healthy diet and enjoying a beautiful natural smile. Visit the office website at http://www.hudson-dental.com. To discover the complete range of services Dr. Danz provides and learn more about improving oral health in honor of Self-Improvement Month, call (518) 444-4215.
About the Doctor
Robert E. Danz, DDS, is a general dentist offering personalized dental care for Hudson, NY gum disease patients. Not only does Dr. Danz run his own practice, he is involved in his community. Dr. Danz received his dental degree from the New York University College of Dentistry after earning his bachelor's degree from Long Island University. He has also taken numerous postgraduate education courses, specifically focusing on cosmetic and restorative dentistry. Dr. Danz is part of one percent of dental professionals providing the LANAP® FDA cleared laser procedure for gum disease treatment. To learn more about Robert E. Danz, DDS and his dental services, visit his website at http://www.hudson-dental.com and call (518) 444-4215.