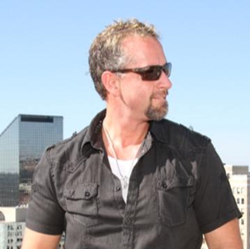 The opportunity to do great things with Vemma is undeniable.
Tempe, AZ (PRWEB) September 20, 2014
International marketing professional and seven figure earner Dale Peake announced today he has made his decision to partner with nutrition giant Vemma.
After 16 years in the industry and producing 75 six figure income earners, Dale was looking for a platform he felt great about building the next phase of his career from.
"The opportunity to do great things with Vemma is undeniable," said Dale.
The energy drink market is one of the most rapidly growing markets on the planet, and it's helping to fuel Vemma's remarkable growth over the past three years. BK Boreyko and his team have put together culture, branding, management, and amazing products that work to create a perfect storm for someone like Dale to change lives.
Founded in 2004 Vemma experienced explosive 100 million dollar growth last year. The company is attracting new affiliates from around the world to help them grow and recently received 2 Stevies at the American Business Awards.
Dale played a major role in the growth of his former company reaching the rank of 5 Star Ambassador in short order. Helping 740 people qualify for BMW's through the company's car program and 37 people reach a six figure income over his 4 years resulted in Dale and his team being responsible for roughly 71 million dollars in sales volume for the company.
"I'm absolutely jacked about this move and the future. Vemma expanding into 57 countries with Chris & Heidi Powell's Bod-e® weight loss line is a massive opportunity and is going to put me in a postion to transform a lot of lives," explains Dale.
Dale wishes to give tremendous thanks to his previous company ViSalus for an amazing history and wishes all the leaders and founders the best going into the future.
"New doors open for people all the time, this was my time to walk through it."
Connect with Dale: http://www.dalepeake.com