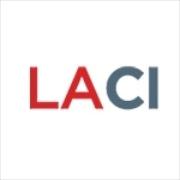 "We're pleased to see this global recognition for the LA Cleantech Incubator, one of the many reasons our city is attracting new innovative and sustainable businesses that grow our local economy." -Los Angeles Mayor Eric Garcetti
Los Angeles, CA (PRWEB) September 22, 2014
The UBI Index has ranked the Los Angeles Cleantech Incubator (LACI) in its world-renowned list of top 10 university associated business incubators for 2014 from among over 800 candidates in 67 countries.
"The Los Angeles Cleantech Incubator is one of the top business incubators in the world," said Dhruv Bhatli, Co-Founder of UBI Index based in Sweden. "It provides exceptional value to its clients who have a higher survival and growth rate than the global average and become very attractive for buyers."
Based on the one of the most comprehensive frameworks to measure incubator performance, UBI Index examines over 66 distinct criteria to determine each incubator's economy enhancement performance, such as job creation and talent retention, value for their client base, such as access to funds and competence development, and the client's post-incubation performance (see http://www.ubiindex.com for details).
City of Los Angeles Mayor Eric Garcetti said, "We're pleased to see this global recognition for the LA Cleantech Incubator, one of the many reasons our city is attracting new innovative and sustainable businesses that grow our local economy."
"It's an honor to be selected as a global top 10 incubator, which validates how much we have achieved in less than three years," said LACI Executive Director Fred Walti. "I've had the opportunity to visit many fine innovation institutions around the world as part of our Global Innovation Network initiative and we're proud to be among this high-performance peer group."
Combined with the world's fastest growing sector in clean technology, incubation is widely recognized as being one of the most effective tools for economic development. As incubation and acceleration options grow, it is important for companies to understand what value they get from incubators. The UBI Index ranking reinforces other significant milestones in Los Angeles this year for LACI: it was selected by the US Department of Energy as one of three incubators nationally to receive funding, it was highlighted by JPMorgan Chase as one of the leading small business clusters in the US, it is publicly launching its first satellite incubator, LACI@CSUN, and the 30 companies that have joined LACI have now raised over $50 million dollars.
About the Los Angeles Cleantech Incubator (LACI) – LACI is a non-profit, public-private partnership that helps promising companies deliver market-ready cleantech solutions and the jobs that come with them. LACI combines universities, research, government support, capital, entrepreneurs, corporate partners, and business association leaders in order to drive innovation throughout the regional economy. Learn more at http://www.laincubator.org.