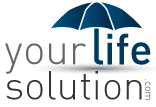 Chicago, IL (PRWEB) September 20, 2014
YourLifeSolution.com, a service which generates and displays life insurance rates online instantly, is today espousing the theory that low risk investments have historically performed less advantageously than universal life insurance policies and almost all dividend paying whole life insurance policies. "If you look at the history of how well life insurance policies have performed over the last 20-30 years, they've not only done better than most all low risk investments, but they do so with long term guarantees. Certificate of deposits have guarantees, but rarely for more than five years. Life insurance, unless it's a variable policy, has no downside risk at all and exceptional long term guarantees. The guaranteed interest rate in many cash value policies right now is about 50% more than what certificates of deposit are paying. So not only is life insurance a more lucrative place to put money than in these low risk investments, but it's also far more tax friendly as gains within a life insurance policy are deferred from taxation. With a bit of financial chicanery, those funds can be utilized later in life tax free as well", said Eric Smith, the founder of YourLifeSolution.com.
YourLifeSolution.com's basis for the prior claim is based on research taken from BankRate.com on the current certificate of deposit rates and Eric Smith's own research comparing guaranteed interest rates within universal life insurance policies.
Life insurance rate comparisons can be viewed at YourLifeSolution.com, and information can be obtained by phone at 888.374.2764.