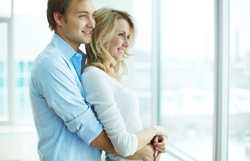 Seventy-five percent of respondents said homeownership is an important long-term goal
Chicago, IL (PRWEB) September 20, 2014
The Federal Savings Bank highlights that despite what analysts are saying about millennials, the generation is as interested in homeownership as previous ones.
This sentiment was revealed on September 16th by a Demand Institute survey of more than 1,000 millennial households. The think tank sought to understand where millennials currently live, where they plan to move and what they want out of a home.
One key point from the study is millennials are not doomed to live in their parent's basement into middle age. A July 26ht survey titled "The recession spurred a multigenerational household resurgence" from Pew Research found many millennials are living in multigenerational households - usually their parent's - due to the effects of the recession, and other reports have noted an increase in the number of young adults moving home. While this is true, the Demand Institute data forecast growth for the number of households headed by millennials.
"Today, there are just 13.3 million households headed by millennials, but this number will swell to 21.6 million by 2018, and they will spend more than $2 trillion on rent and home purchases combined - more on a per-household basis than any other 'generation' over the next five years," the report read.
Homeownership is still valued
In addition to the notion that millennials wouldn't fly the nest for years, some analysts have said millennials don't see homeownership as a necessity. Rather than staying in one place, this generation is seen as a mobile group that rents for more flexibility. However, 60 percent of respondents for the Demand Institute survey said they plan to purchase a home, and 24 percent reported they already own a home. Meanwhile, only 16 percent said they don't plan to purchase.
"Nor has the recent crash in home prices led millennials to believe homeownership is a poor investment," the report read. "Based on stated aspirations, there is no indication that this generation will be any less likely than previous generations to own their homes."
Seventy-five percent of respondents said homeownership is an important long-term goal, and 73 percent reported a home is a good investment. While millennials are confident about becoming homeowners, one consensus among analysts is members of this generation are delaying their aspirations of owning a home, The Washington Post reported on September 17th. Typically educational and career goals come first.
Seeking alternative paths to homeownership
Another prevailing sentiment is millennials will be a vital part of economic and housing market growth for the next few years. Given that they account for the largest share of first-time home buyers, their home buying activity is crucial for continued improvements for the real estate industry. Economists believe the key underpinning for growth in the number of millennial households is a strengthened economy characterized by higher wages and an expanding labor market. The Demand Institute said many millennials have turned to alternative paths to homeownership to overcome income and other challenges of today's housing market.
"So it follows that they are open to new approaches to home finance, including a lease-to-own approach in which a renter accrues equity and is then given the option to purchase the home," the report explained.
To learn about first-time home buyer programs that can help millennials achieve their dreams of owning a home, contact the Federal Savings Bank, a veteran owned bank.