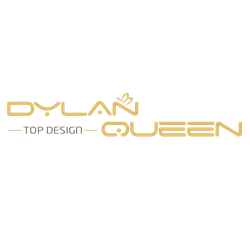 (PRWEB) September 21, 2014
Dylan Queen, the popular online supplier of wedding dresses and special occasion dresses for women, has unveiled a new collection of ball gown prom dresses recently. Moreover, the supplier has also launched a promotion for these trendy and elegant products.
According to the CEO of the company, Dylan Queen launches the special offer to show its appreciation to the global customers. At the moment, all the newly released ball outfits are provided with deeply discounted prices, up to 75% off. All clients can access the promotional prices before the deadline of the promotion (October 20, 2014).
Dylan Queen is a professional manufacturer of special occasion dresses. Now, it places heavy discounts on new ball gown prom dresses and some other products. Customers can buy beautiful prom outfits at greatly discounted prices. It is true that Dylan Queen often offers great savings for its beautiful products. The company's purpose is to help all clients to save time and money. Now, its workers are striving to develop more unique items.
Dylan Queen is a good place for ladies who are thinking of buying fashionable outfits online without plenty of money. The professional supplier always has something special for its customers. There are more than 1000 different styles of special occasion gowns in its online store; all of them are made with soft and comfortable materials.
About Dylan Queen:
Dylan Queen is a reliable dress company. At its one-stop website, it offers a wide variety of chic dresses, including prom dresses, evening dresses, bridesmaid dresses, formal dresses, etc. Its aim is to provide customers with fashionable gowns at acceptable prices. It frequently updates its website with new assortments. For more details of the company and its cheap products, please visit http://www.dylanqueen.com/ball-gowns-for-prom/.