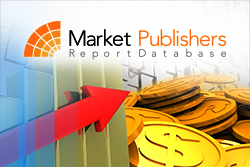 London, UK (PRWEB) September 23, 2014
The global contract logistics market has been relatively stable if rather unexciting over the past ten years. However, this situation will not likely to remain the same for a long haul. Contract logistics is entering into a new stage of growth, driven by a combination of both emerging and Internet retailing markets. As the boom in e-retailing forces changes on conventional business models and emerging countries become increasingly consumer-driven marketplaces, there exists a host of opportunities for colossal growth of the worldwide contract logistics market.
The global contract logistics sector grew by 2.8% in 2013, down from 3.4% the year before. This reflected the continued slow recovery in the world economy, not least in the eurozone and the lower than anticipated growth in the USA. Through to 2017, the contract logistics sector is forecast to grow at a CAGR of 6%. Regions which are home to a good number of emerging markets have the highest rates of growth, with a CAGR of 8.9% predicted for both APAC and Africa.
New research report "Global Contract Logistics 2014" drawn up by Transport Intelligence Ltd (Ti) is now available at MarketPublishers.com.
Report Details:
Title: Global Contract Logistics 2014
Published: September, 2014
Price: US$ 2,150.00
http://marketpublishers.com/report/services/transport_logistics/global_contract_logistics_2011.html
The report provides comprehensive analysis of the contract logistics market landscape. It includes information on advanced logistics & contract logistics, comparative market structure, recent market developments in the developed world and in emerging economies. The study also includes global and regional contract logistics market sizing, growth rates and forecast data. Market size data concerning the advanced logistics market in emerging countries is included. It also contains a detailed financial analysis of the contract logistics sector, key findings, contract logistics trends, the contract logistics sector's revenue and operating profit. Additionally, the research report profiles of top 19 logistics providors, highlighting their financials, key contracts and SWOTs.
Report Scope:

Comprehensive analysis of the worldwide contract logistics industry.
Market sizing, growth and forecast data for the global market and various regional marketplaces.
Market sizing of the advanced logistics sector in emerging geographies.
Thorough discussion of the market trends and developments.
Accurate financial analysis of the world contract logistics sector.
Comprehensive profiles of leading logistics service providers, covering their finances, latest major contracts and SWOT analyses.
More new studies by the publisher can be found at Ti page.