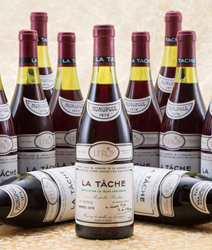 "It was exciting to see Hong Kong back in action and in full force this past weekend. All the reports of a slowdown in China proved to be greatly exaggerated, at least from our vantage. I think Alibaba would agree," said Acker Merrall CEO, John Kapon
Hong Kong, SAR (PRWEB) September 21, 2014
Acker Merrall's first auction of the Fall season in Hong Kong proved the desire of Hong Kong and Chinese collectors to own the world's greatest wines isn't changing any time soon. Clients from Hong Kong, China, Taiwan and Macau eagerly battled a healthy foreign contingent to achieve an estimated HK$45 million/US$5.8 million in sales. September's sale was the firm's largest auction to date in 2014, and in combination with the recent New York City auction, Acker Merrall has once again set another auction season's pace for the industry worldwide.
Collectors in Hong Kong and on the Mainland this weekend continued to augment their cellars with the most famous Chateaux and Domaines. DRC accounted for 15 of the Top 25 lots, and eight of the Top Ten. Competition for the sale's Top Lot ended appropriately in a tie between two famous French
regions and names: a rare twelve bottle case of 1978 La Tache, and a historic sixty-five vintage vertical of Chateau Latour, both of which sold for HK$543,400/US$70,116. The roster of names in the Top 25 were as famous as these first two: Henri Jayer Cros Parantoux, OWCs of DRC Montrachet and Romanee-Conti, multiple DRC Assortments, 1975, 1982 and 1990 Petrus cases, and double magnums of 1982 Lafite.
"It was exciting to see Hong Kong back in action and in full force this past weekend. All the reports of a slowdown in China proved to be greatly exaggerated, at least from our vantage. I think Alibaba would agree," said Acker Merrall & Condit's CEO, John Kapon. "It was encouraging to see so many clients return to the room, and the spectacular offerings from the cellars of Grafe-Lecocq and Wilf Jaeger definitely were a big part of it. Our clients here recognized the strength of this catalog and the impressive collections on offer. Combined with our strong auction in New York recently, September has been a great beginning to what looks to be a great season."
Acker Merrall's next auction will be in New York City on October 18th at Marea featuring two special collections from Europe including that of 'The Conquistador' and a Michelin-starred restaurant. Acker will be back in Hong Kong on November 7-8th at the Grand Hyatt Hong Kong. For more information please visit http://www.ackerwines.com.