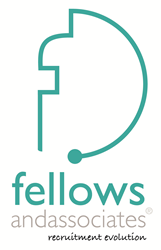 We feel our approach is somewhat refreshing and as such sets us apart from our competitors.
(PRWEB) September 23, 2014
Fellows and Associates, a recruitment firm focused solely on the Intellectual Property sector, announce their 5th birthday with the launch of an animated video detailing the company's history. With the approach of 5 years successfully operating in a challenging sector and under extreme market conditions the company wanted to mark the occasion. Pete Fellows, Managing Director, comments "It's been a tough but rewarding period of my career and I wanted to do something unique to commemorate the achievement".
Delivering something rather unexpected is, however, not new for Fellows and Associates – their launch video, somewhat controversially titled "Goose Attack At Wedding" is on track to hit 130,000 views in the next few weeks. The team are hopeful that this latest endeavour will obtain similar success.
Mair Perkins Ltd, an established animation production studio, was tasked with bringing the concept to life. Founder, Mair Perkins, had this to say "I predominantly produce educational or corporate animated videos, so working with Fellows and Associates to tell the heart-warming story of their growth was different and very rewarding. The characters were particularly fun to design!"
The 2 minute video gives viewers an insight into the company as a whole, depicting its "Recruitment Evolution" since inception. Michele Fellows, Director, remarks "the patent and trade mark industry can sometimes be seen as rather 'dry'. We feel our approach is somewhat refreshing and as such sets us apart from our competitors."
Fellows and Associates have made it a habit to take a more unconventional approach when it comes to business. They are a small firm that have gone to great lengths to ensure they have an in-depth understanding of their market by utilising their extensive network, attending annual conferences organised by the International Trademark Association (INTA) or Association for the Protection of Intellectual Property (AIPPI) as well as undertaking their own annual Salary Survey . This intimate knowledge of the intellectual property sector and the willingness to get involved is exactly why a video on the company's history is so apt.
About Fellows and Associates
Fellows and Associates recruit Patent Attorneys, Trade Mark Attorneys, IP Lawyers and other Intellectual Property professionals worldwide. The firm offers a diverse range of recruitment services including search, advertised selection and managed campaigns. Fellows and Associates' management consultancy division offers targeted strategic advice to firms within the Intellectual Property sector worldwide. See http://www.fellowsandassociates.com for more, phone +44 207 903 5019 or email contact(at)fellowsandassociates(dot)com.