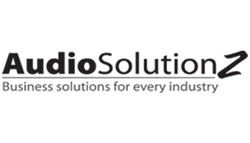 Bitcoins and other virtual currencies have captured imagination of some, made some afraid and kept others confused ~ Senator Tom Carper, chairman of the committee of Homeland Security and Government Affairs
Durham, NC (PRWEB) September 23, 2014
Expert speaker Dr. Donald Chambers is going to speak in a webinar 'Bitcoins and other cryptocurrencies: A simplified and intuitive introduction' on Wednesday, September 24, 2014, which will provide a very general understanding of the cryptocurrencies to general public, irrespective of the background they belong to. Dr. Chambers will provide numerous analogies and examples so that the participant gets a general understanding on what Bitcoins and cryptocurrencies are.
The popularity of Bitcoins is at an all-time rise – thanks to its virtual, anonymous and decentralized approach. Bitcoins was created in 2009. Ever since, it's the best known digital and brand new breed of currency.* The IRS, in March 2014, declared that Bitcoins will be considered property and not currency, for tax-related purposes. This is the reason the value of Bitcoins could fluctuate wildly. For instance, one bitcoin was valued at $13 in 2013 and it escalated to 9000% in November, amounting to more than $1200. There was disappointment amidst the purchasers who rushed to buy them however, because it subsequently lost its value, dropping to $588. No business with 3% profit margin, thus, wanted to expend in such a volatile form of exchange.
However, Bitcoins boast a market cap of about $8,000,000,000 considering there are over 13 million Bitcoins which are circulated and the value is around $500 each. 2013 saw a bitcoin sale ranging from 40,000 to 100,000 per day.**
No doubt, Bitcoins have provided a lot of benefits to the average consumer – starting from privacy of transactions to cutting out middlemen. On the contrary, Bitcoins are also a threat, having become the obvious choice for drug dealers, terrorists and the likes due to its seal of anonymity. Sheep marketplace, Silk roads and other online marketplaces which specialize in buying and selling illegal drugs and weapons are using cryptocurrencies to make their deals. U.S regulators are continuously working against the explosion of cryptocurrency networks. The major problem on the way is the current financial law which doesn't apply to cryptocurrency exchanges. Senator Tom Carper, chairman of the committee of Homeland Security and Government Affairs was quoted saying, 'Bitcoins and other virtual currencies have captured imagination of some, made some afraid and kept others confused.'
Whatever the case maybe, Bitcoins were praised highly. Bitcoins will capture a non-negligible market share, said the authors – noting that despite its volatile characteristic, Bitcoins did engage people in transacting on average save money as over traditional methods of payment by avoiding the larger fees that come with transaction imposed by banks.*** The authors were mostly vocal about the promise Bitcoins made concerned with cross-border remittances pointing out towards the fact that this could be held by underdeveloped personal computing technology and the developed country's knowledge, cellphone technology do offer ways around these limitations.
While all this is going on, the fact can't be denied that cryptocurrencies are designed to bring back a decentralized currency among people and also provide security and anti-counterfeit measures to exchange information.
Topics covered in the session are:

How do cryptocurrencies have value?
How to obtain cryptocurrencies?
What if a person owns a cryptocurrency?
How to exchange cryptocurrencies?
What's the future of cryptocurrencies?
What if cryptocurrency technology is applied to other properties in the future?
Tune in to AudioSolutionz, the country's best information provider on Banking and Finance topics via webinars and conferences that will develop your skills and your organization's skills as finance and banking professionals. Get all the trending and relevant updates that you need to have to be in par with the banking and finance industry.
For more information, visit http://www.audiosolutionz.com/banking.html
We are providing a discount of 10% on the conferences and webinars. To avail your discount, use coupon code SAVE10, applicable on all purchases. For further queries, contact us at: Shivane Kay (1-800-223-8720) or e-mail at contact(at)audiosolutionz(dot)com.
Resources -
*. http://businessinsavannah.com/bis/2014-08-30/bitcoins-what-you-need-know-about-cryptocurrency#.VBqtrvmSyGU
**. http://www.diplomaticourier.com/news/topics/economy/2359-future-funds-the-latest-on-bitcoin-and-cryptocurrency
***. http://blogs.wsj.com/moneybeat/2014/09/17/bitbeat-boston-fed-sees-bitcoin-flaws-but-cryptocurrency-potential/