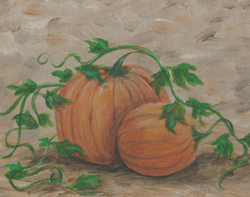 Did you know a group of pigs is called a drove? No, then the book is for you.
Ponca City, Oklahoma (PRWEB) September 24, 2014
Fall is here. It is the time of year when families, and school children get out and enjoy the lovely weather by going to fairs, harvest festivals, and pumpkin patches. Children and families go out to find that perfect pumpkin, explore a corn maze and enjoy a hay ride. It is also a time for many to rediscover the wonder of a family farm.
For many the family farm is no longer a frequent or common site. For some children and families, fall is the only time they get to learn about the farm is in school or through one of these fall events. Yet, children and adults like to learn about what happens on the farm, and explore the world of the farmer and her animals. To this end, Sophic Pursuits, Inc. has just published an 86-page, full color book exploring the history, the sites, and the animals that one may find on a family farm.
The "Barnyard Book," written by Kelly Hanson and illustrated by Paula Zimmershied, is filled with facts about the farmer, his tools, the buildings and the animals. It has over 25, full color, paintings depicting life on the farm. A bit of history is included on how certain outbuildings came to be, as well as some of the challenges farmers of the past faced. There are lots of facts about the various farm animals one might see while visiting the farm.
For example, do you know that a group of pigs is a drove? Or, one of the sounds that a bull makes is a bellow? The book is filled with this type of information, making it a wonderful resource for the classroom as well as an addition for any child's library. The book is targeted for third to fifth graders, but can be enjoyed by the whole family.