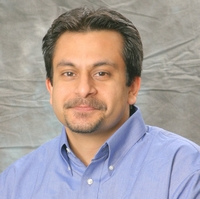 SharePoint Fest is a great event for users of all levels to get the knowledge they need to perform better in the SharePoint environment. I am looking forward to engaging with the SharePoint community and speaking at this year's event.
Plainfield, IL (PRWEB) September 22, 2014
Asif Rehmani, SharePoint Server MVP, Microsoft Certified Trainer, and founder of SharePoint training company (SharePoint-Videos.com) will speak at SharePoint Fest Denver on September 23rd and 24th.
SharePoint Fest Denver takes place at the Colorado Convention Center from September 22-24, 2014. The conference hosts a variety of sessions created for SharePoint administrators, software developers, information architects and knowledge workers to ensure that numerous team members from an organization can walk away with the knowledge they need to truly leverage SharePoint in their current environment.
Asif Rehmani is one of the experts in the SharePoint community invited to speak at the conference. He will be presenting three different sessions during the conference:
Tuesday, September 23:

1:30 pm -2:45 pm: The no-code development story for Power Users in SharePoint 2013
4:20 pm -5:30 pm: Create powerful SharePoint Designer 2013 Workflows in Office 365 and on-premise
Wednesday, September 24:

11:20 am -12:30 pm: Driving SharePoint adoption in Your organization
Asif's company, SharePoint-Videos.com will also have a booth on-site (#G-9) where they plan to showcase the company's training resources and tools aimed at educating and empowering SharePoint users to be more effective working within SharePoint. Stop by the booth for a demonstration of the company's signature product, VisualSP-the SharePoint Help System delivering in-context help and support to end users right from the SharePoint ribbon. Attendees that scan their badge will also have a chance to win great prizes including an annual subscription to SharePoint-Videos.com which provides access to more than 850 SharePoint training tutorials (value $200).
About Asif Rehmani
Asif Rehmani is a SharePoint Server MVP, Microsoft Certified Trainer MCT, and Consultant. He has been a speaker on SharePoint topics at several conferences around the world including Microsoft's TechEd, SharePoint Conference, SPTechCon, SharePoint Connections, Best Practices Conference, SharePoint Saturdays, SharePoint Roadshows and more. He is co-author of the books "Professional SharePoint Designer 2007", "Beginning SharePoint Designer 2010" and "Real World SharePoint 2010" by Wrox publications. Rehmani is founder of SharePoint-Videos.com a company that empowers SharePoint users by providing online SharePoint education and support for SharePoint end users and administrators. http://www.SharePoint-Videos.com