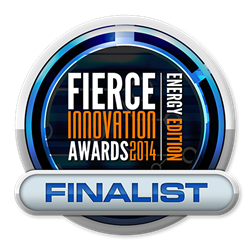 This recognition is a tribute to the flexibility of the LightHouse platform and the number of use cases we've been able to define by working strategically with our utility customers on three continents
Restons, VA (PRWEB) September 23, 2014
Tollgrade Communications, Inc., the industry leader in redefining the global standard for reliability at the world's largest electric utilities and telecommunications providers, announced today that is has been selected as a finalist in this year's Fierce Innovation Awards: Energy Edition, a utility-reviewed awards program from the publishers of FierceEnergy and FierceSmartGrid. Tollgrade's LightHouse Distribution Monitoring platform was recognized as a finalist in the category of Asset Management and Condition-based Maintenance. This is the second time in 2014 that the LightHouse platform, which consists of inductively powered Medium Voltage (MV) Smart Grid Sensors with Predictive Grid® Analytics software, has been recognized for its innovation in Asset Management. Earlier this month, LightHouse also won a Gold "Stevie®" Award in Asset Management Software at the 2014 American Business Awards.
Finalists' applications were reviewed by an exclusive panel of executives from major North American utilities, including CenterPoint Energy, Commonwealth Edison, Duke Energy, Florida Power & Light, National Grid, Pacific Gas & Electric Company, Portland General Electric, and San Diego Gas & Electric. Full profiles of the judges can be found at https://www.fierceinnovationawards.com/energy/2014/judges.
All applications were evaluated based on the following criteria: technology innovation, financial impact, market validation, compatibility with existing networks, end-user customer experience, and overall level of innovation.
"Being named a finalist in the Fierce Energy Awards is an incredible honor for Tollgrade because of the caliber of the utility executives that make up the judging panel," said Edward H. Kennedy, President and CEO, Tollgrade Communications. "This is our second year being recognized by Fierce Energy and we are thrilled to be in the running again, this year in the Asset Management category. This recognition is a tribute to the flexibility of the LightHouse platform and the number of use cases we've been able to define by working strategically with our utility customers on three continents."
Tollgrade's LightHouse platform is made up of Medium Voltage (MV) Line Sensors that measure voltage, current and power (real, reactive and apparent) and operates on overhead circuits. The sensors have integrated communications and can transport real-time "grid health" data over Cellular and Wi-Fi networks. The sensors are managed by LightHouse Sensor Management System (SMS) software with Predictive Grid® Analytics allowing utilities to customize and configure parameters settings based on the unique needs of their network. Some of the key differentiators of the platform include:

Sensors do not require batteries and are maintenance free
Accurate voltage measurements to 0.5%
Lightweight, patented design simplifies installation on overhead lines
Predictive Grid® Analytics allow utilities to prevent outages before they occur
Sensors can be upgraded and managed remotely through LightHouse SMS software
Flexible communications offers utilities many choices when deploying sensors
This is the tenth award for the LightHouse platform since the beginning of 2013. Earlier this year, Tollgrade made a "Commitment to Action" at the Clinton Global Initiatives America meeting to "Build a Predictive Grid for the Motor City," using their LightHouse platform. This commitment was featured on stage during the closing plenary session moderated by President Bill Clinton.
About FierceMarkets
FierceMarkets, a wholly owned subsidiary of Questex Media Group, is a leader in B2B emedia, providing information and marketing services in the telecommunications, life sciences, healthcare, IT, energy, government, finance, and retail industries through its portfolio of email newsletters, websites, webinars and live events. Every business day, FierceMarkets' wide array of publications reaches more than 1.3 million executives in more than 100 countries.
Current publications include: Energy: FierceEnergy; FierceSmartGrid; Smart Grid News Healthcare: FierceEMR; FierceHealthcare; FierceHealthFinance; FierceHealthIT; FierceHealthPayer; FierceHealthPayerAnti-Fraud; FierceMedicalImaging; FierceMobileHealthcare; FiercePracticeManagement; Hospital Impact Telecom: FierceWireless; FierceCable; FierceDeveloper; FierceOnlineVideo; FierceTelecom; FierceWirelessTech; FierceWireless:Europe / TelecomsEMEA, Telecom Asia; Life Sciences:FierceBiotech; FierceBiotechIT; FierceBiotech Research; FierceCRO; FierceDiagnostics, FierceDrugDelivery; FierceMedicalDevices; FiercePharma; FiercePharmaMarketing; FiercePharmaManufacturing; FierceVaccines; FierceAnimalHealth Enterprise IT: FierceBigData; FierceCIO; FierceCIO:TechWatch; FierceContentManagement; FierceMobileIT; FierceEnterpriseCommunications; Finance: FierceCFO; FierceFinanceIT; Government: FierceGovernment; FierceGovernmentIT; FierceHomelandSecurity; FierceMobileGovernment; Marketing & Retail: FierceCMO; FierceMobileRetail; FierceRetail; and FierceRetailIT.
About Tollgrade
With more than 200 million lines under test, millions of utility outage minutes avoided annually and 25 years of experience successfully locating faults at the world's largest electric utility companies and telecommunication service providers, Tollgrade is redefining the global standard for reliability. Our award-winning fault detection hardware and predictive analytics software is deployed on four continents to help operators avoid network outages and reduce customer downtime. Tollgrade has been recognized as one of the Top 13 Smart Grid Companies to Watch in 2013 by SmartGrid News, received the Fierce Energy award for "Substation Automation and Distribution Automation" and a Best Practice Award from Frost + Sullivan. In 2013, the company was named the Smart Grid Sensor market share leader by IHS Research, and a Platt's Global Energy Awards finalist. Learn more by visiting http://www.tollgrade.com.
Tollgrade Media Contacts:
Kimberly Getgen
Vice President, Corporate Marketing
Tollgrade Communications, Inc.
+1 703-408-1571 (mobile)
+1 703-707-4561 (office)
Anne-Laure Leroyer
Manager, Marketing Communications
Tollgrade Communications, Inc.
+1 202-701-0083 (mobile)
+1 703-707-4588 (office)