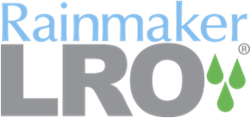 I've utilized Rainmaker LRO in the past and was comfortable proposing the revenue management platform to my clients because I know the system delivers results.
ATLANTA, GA (PRWEB) September 22, 2014
The Rainmaker Group, the leading provider of revenue management and profit optimization solutions to the multifamily housing and gaming/hospitality industries, announces Watkins Realty Services, a Tampa, Fla.-based multifamily management and brokerage firm, has engaged Rainmaker LRO® to serve as the revenue management system of choice for its fee-managed clients. As a result, Watkins significantly improved overall revenue growth and occupancy for Symcor Capital Properties, a small multifamily investor, owner and manager based in Montreal, Canada.
Watkins implemented LRO revenue management at three Symcor properties in Tampa, Fla. in March 2014. Since the system has been in place, revenue lifts on new leases have increased by up to 11 percent and have likewise jumped 3.8 percent to 8 percent on renewals, all while maintaining or improving occupancy. The increase in lift translates to an average $45 rent increase per new lease and almost $50 per renewal.
"As a management company serving a diverse client base, we closely monitor what the competition is doing and how we can best position our client's communities within the market," says Erika Davenport, senior vice president of operations for Watkins. "When evaluating Symcor's properties in the highly competitive Tampa market where revenue management is the norm, it was obvious we needed an optimized pricing system in place to regain market share. I've utilized Rainmaker LRO in the past and was comfortable proposing the revenue management platform to my clients because I know the system delivers results."
In addition to the overall success of Rainmaker LRO on Symcor properties, Watkins is anticipating accelerated growth at properties that historically experienced difficulty with buy-in to revenue management solutions. At Swan Lake, a 244-unit property and a higher-end community, Davenport is expecting significant increases by leveraging LRO. "Occupancy builds ego and the previous property manager was more focused on building occupancy and not driving rents," explains Davenport. "There was a lack of buy-in into the principles of optimized revenue management and the results proved the importance of on-site buy-in. A new property manager has since taken over the property and is a strong proponent of LRO and I am confident we will see a prompt turnaround in new rents and renewals."
"Small owners are often hesitant about using apartment rent pricing software simply because they feel they don't have enough units to be successful, or that is it a software designed only for large owners," says Andrew Rains, president of Rainmaker LRO. "Watkins' belief in what Rainmaker LRO can deliver—regardless of portfolio size—is a huge competitive market advantage for their clients. The results seen in just five short months have been significant in showing that optimized revenue management is truly a strategy every owner and operator should be using."
About Rainmaker
The Rainmaker Group is the market leader in profit optimization solutions for the Multifamily Housing and Gaming & Hospitality industries. Rainmaker software, coupled with professional business consulting services, enables multifamily housing operators to maximize revenue from apartment leases and helps operators of hotels and casino hotels secure the most valuable customers to increase their profitability. An innovator and thought leader in the highly specialized revenue optimization field, Rainmaker leverages cutting-edge research to bring clients the most sophisticated systems and help them achieve the highest profitability from their assets. Multifamily housing clients include leaders such as AvalonBay Communities, Equity Residential, Gables Residential, Post Properties, MAA and more. Gaming/Hospitality clients include leading casino/hotel organizations such as Atlantis The Palm Dubai, Caesars Entertainment, MGM Resorts International, Omni Hotels & Resorts, Wynn Las Vegas and many others. A Microsoft Silver Certified Partner headquartered in northern Atlanta, GA, Rainmaker has for four years running ranked on the Inc. 5000 list among America's top fastest growing, privately held companies. For more information, visit http://www.LetItRain.com.
Media Contact:
LinnellTaylor Marketing
Chris Wood
Content Director
(303) 682-3945
Chris(at)linnelltaylor(dot)com
Company Contact:
The Rainmaker Group
Nancy Nevins
Director, Marketing
(678) 578-5728
nnevins(at)LetItRain(dot)com