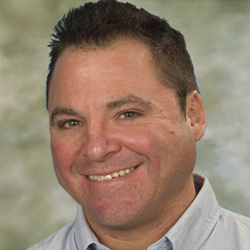 I knew this was what I had been called to do. It's a very exciting time for The C12 Group; we are postured for tremendous growth.
Greensboro, NC (PRWEB) September 22, 2014
The C12 Group, America's leading Christian chief executive roundtable organization, announces the growth of the executive team and appointment of David Gullotti as Vice President of Market Expansion & Operational Support at its headquarters in Greensboro, N.C. Bolstering the executive team, Gullotti will focus on increasing C12's footprint across the United States.
C12's President and CEO, Don Barefoot, explains: "Our long-term goal is to have C12 groups operating in every metro area with populations of 50,000 or more. While we're thrilled to be serving more than 1500 members across 33 states today, we believe that David's new role will help us to generate greater brand awareness and expand our reach into new markets. With David's proven track record for developing markets and committed leadership teams, we expect him to be a key driver in identifying the proven Christian business leaders necessary to expand C12's industry-leading Chair corps and more than double our footprint over the next four years."
Gullotti joins the C12 executive team with more than 20 years of experience in marketing, sales, and entrepreneurial startups. In addition to serving as Marketing Director for a multi-billion dollar services firm, he has served as CEO and President for several organizations. Most recently, as COO, he was instrumental in transforming an unprofitable $8 million company into a solidly profitable $20 million business in less than five years. In addition to his leadership prowess, Gullotti is a seasoned life and business coach with an MS in Christian Counseling from Cairn University.
"I was first introduced to The C12 Group in 2008 while serving as part of a men's ministry leadership team alongside Philadelphia C12 Chair Dave Shoemaker. Five years later, I was in a successful career when I felt God's call to pursue work that would serve God's will and purpose in the marketplace. In a matter of months, this position at C12 presented itself and, upon meeting C12's leadership, I knew this was what I had been called to do," said Gullotti. "It's a very exciting time for The C12 Group; we are postured for tremendous growth."
About The C12 Group
Founded in 1992, The C12 Group is America's leading provider of executive roundtables for Christian CEOs and business owners. C12's mission is to change the world by bringing forth the Kingdom of God in the marketplace through the companies and lives of those He calls to run businesses for Him.