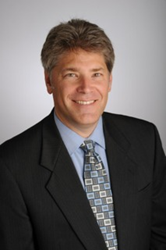 People shouldn't wait until they're sick or old to plan for the end of their lives.
Plymouth, MI (PRWEB) September 22, 2014
More and more, baby boomers across the United States are hosting dinner parties… to talk about death. The movement, which started gathering momentum a couple of years ago, has led friends and families to focus on important end-of-life issues with the goal of avoiding a rift over a loved one's last wishes.
Wayne Titus, a fee-only, fiduciary financial adviser, supports the death-dinner concept. As chairperson of the Michigan Association of Certified Public Accountants' (MICPA) Financial Literacy Task Force, Titus helped create "Financial Affairs: A Guide for Families," which provides information and tools to assist families with getting their financial affairs in order. "People shouldn't wait until they're sick or old to plan for the end of their lives," said Titus. "Determining healthcare directives and preparing wills can be complex, so I always encourage clients to involve their families for support, and to work together to communicate their wishes."
It's never too early to confront decisions about death and dying, says Titus, but the talks should also include financial planning to ensure that the needs of family members and future generations can be considered. "While thinking about how they want to be remembered, people should also consider the steps they need to take while still alive to achieve their legacy," he says. "For some, that could mean putting aside money to send grandchildren to college, purchasing insurance to pay off a mortgage for a surviving spouse, or ensuring that a favorite nonprofit organization receives funds from a family trust." Titus encourages individuals and families to seek help from advisers who are committed to placing their clients' interests first. "Before 'death over dinner,' start talking about 'life over lunch,'" he advises. "Plan for your legacy during life, so the individuals you love, and the causes you support, can benefit from it after your death," he adds.
About AMDG Financial
AMDG Financial (http://www.amdgservices.com) is a fee-only fiduciary registered investment adviser (RIA) in Plymouth, Michigan. The firm manages approximately $75 million in assets for clients. AMDG Financial was one of the first 10 firms globally to be certified by the Center for Fiduciary Excellence (http://www.cefex.org) as following global best practices for investment adviser fiduciaries. The company's credo is, "From financial wisdom, better stewardship."