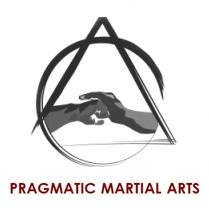 "Self-defense and martial arts should be carried out in a calm, relaxed state of mind..."by doing this, you will have an upper hand in front of your attackers."
Vancouver, BC (PRWEB) September 23, 2014
Pragmatic Martial Arts, a Vancouver self-defense program, takes a holistic approach to violence and other common day malaises such as stress. The program puts just as much emphasis on learning how to defend oneself from dangerous scenarios as well as the psyche of violence and how to control it.
One of the cornerstones of this self-defense program taught in Vancouver is learning how to deal with violence in a comprehensive manner. Student preparation is not only at the physical level, but mental as well. "If someone is unable to able to control their emotions and freezes in fear when faced with a real-life, threatening situation, all the training he or she has done will be useless," states Adam Chan, founder of Pragmatic Martial Arts. "Learning how to stay relaxed and calm is a stressful situation is an invaluable skill that transcends any self-defense course." Students who sign up to Adam's program can learn how to stay in a calm, relaxed state of mind when under attack.
Learning to be in a state of calm and relaxation is something everyone strives for, which is why Adam decided to incorporate it in his courses. "Walking around the streets of Vancouver and observing people made me realize how stressed and tense everyone was. Being in a constant state of tension is not only unhealthy, but leads to violent outbursts," explains Chan. Classes taught at Pragmatic Martial Arts incorporate tools to deal with stress, anxiety and violence. Unlike other self-defense courses in Vancouver and elsewhere, strength is derived from sources like orientation, awareness and relaxation. "Self-defense and martial arts should be carried out in a calm, relaxed state of mind," says Chan. "By doing this, you will have an upper hand in front of your attackers."
The concept behind Pragmatic Martial Arts is to teach students how to protect themselves from situations they are likely to encounter, such as solo attacks or group attacks, in where attackers can be armed with weapon like guns or knives. Self-protection techniques stem from martial art forms such as gung fu. The scenarios students are put through to practice potential attacks are done in the most realistic way possible in order to best prepare students. Making scenarios as real as possible is extremely important to the success of the students, especially in women's self defense courses, where classes are usually watered-down and taught in a hurried manner.
Pragmatic Martial Arts is a self-defense program based in Vancouver, BC, taught by Adam Chang. Students learn a series combative training techniques for self-defense as well as develop a comprehensive understanding of how violence works. For further information on Adam's method and program, visit http://pragmaticmartialarts.com.