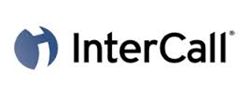 Chicago, Illinois (PRWEB) September 23, 2014
InterCall®, a subsidiary of West Corporation and the world's largest conferencing and collaboration services provider, announced today the release of Version 10.5 of the InterCall Virtual Environments and Webcast Studio platform, providing users with more engagement, training and customization tools than ever before.
The enhancements continue InterCall's ongoing commitment to simple, intuitive self-service webcasting with options that allow organizations to utilize virtual events in everyday business practices. Through integration with key social applications, increased personalization and new self-service features, the award-winning solution further improves a company's ability to connect with current and prospective employees and customers around the world.
Among the enhancements included in InterCall Virtual Environments and Webcast Studio Version 10.5 are:

Increased Integration with Enterprise Solutions, including Yammer – Part of implementing a state-of-the-art virtual environment is the ability to integrate it with a company's other marketing and CRM solutions. InterCall's environment now adds value to companies already using solutions like Yammer by extending the conversation beyond their virtual environment and into their internal social applications.
Improved Personalization, Training Options – InterCall's updated solution offers an increasing number of customization tools, giving companies the ability to create a private labeled environment that best reflects and operates with their brand. Employees can further personalize their experience by utilizing new features like push updates and news alerts. Users are also able to receive alerts even without being logged in to the environment. Once inside the platform, a master account dashboard provides easy access to content and user interface improvements allow for simplified webcast scheduling. Finally, for training purposes, managers can implement a live webcast minimum participation time to ensure employees are remaining engaged throughout the event.
Weekly Digest Emails – Users can subscribe to weekly "digest" emails that include updates on relevant content that has been added or edited within the platform. Users can customize these emails so they only receive news that is relevant to them. The emails then link directly to the content, providing an easy access point to the virtual environment, eliminating the need to log into the home page and search for specific items.
Continued Commitment to Self-Service – Along with the new features, the 10.5 environment provides ease-of-use by simplifying menus, enhancing the intuitive layout by adding embedded tips and help marks to ensure attendees are aware of what each option does and what next step is right for them. This creates a simpler workflow and speeds up the time it takes users to interact with content, join a webcast or create a new event.
"The new features continue our push to create the most integrated, easy-to-use and personalized experience for every user of our virtual platform," said Michael Nessler, Executive Vice President of InterCall Event Services. "We are constantly updating our software with new options to meet the evolving needs of our customers. Version 10.5 of our product represents another step forward in this process."
InterCall Virtual Environment provides an immersive and personalized experience through online events, webcasts, video conferencing and other forums – available just-in-time and with rich, expansive and persistent context. For any type of HR, learning or marketing application, InterCall delivers a platform that can guide members of the workforce to what they need when they need it. The result not only empowers and enables attendees but also helps executives in these key areas achieve their business goals.
About InterCall
InterCall, a subsidiary of West Corporation, is the largest conference and collaborations service provider in the world, and a leading provider of global cloud-based Unified Communications services. Founded in 1991, InterCall offers telephony, messaging, conferencing and collaboration tools for businesses of all sizes, from large global enterprises to small or regional companies. With a global footprint and broad service capabilities, InterCall's flexible models for Hosted, Managed and On-Premise communication services help companies get the most out of their business processes.
InterCall's strong U.S. presence, including four call centers and 26 sales offices, is bolstered by operations in Canada, Mexico, Latin America, the Caribbean, the United Kingdom, Ireland, France, Germany, Australia, New Zealand, China, India, Hong Kong, Singapore and Japan. For more information, please visit InterCall or http://www.intercalleurope.com.