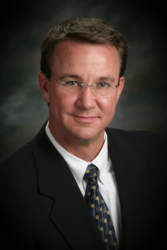 "It is our privilege to sponsor this annual event in support of the Engineering industry in the State of Louisiana."
Lafayette, LA (PRWEB) September 22, 2014
​Fenstermaker President Dr. Kam Movassaghi, P.E., Vice President of the firm's Engineering group, Raymond Reaux, P.E., and several members of the New Orleans Engineering team will gather with industry colleagues at the Louisiana Civil Engineering Conference and Show (LCEC&S) September 24-25 in Kenner, LA. Fenstermaker is pleased to participate in this year's event as a Gold Sponsor.
The annual conference is jointly sponsored by the New Orleans Branch of the American Society of Civil Engineers (ASCE) and the American Concrete Institute (ACI). The conference features presenters from government, regulatory agencies, academia, and private practice and includes opportunities for obtaining professional development hours. Over 700 industry design and construction professionals are expected to attend the conference.
Representing Fenstermaker from the company's New Orleans office will be Newell H.Schindler, Jr., P.E., Mary Kincaid, P.E., Gerry Satterlee, P.E., Jenni Schindler, P.E., and Yelena Rivera, E.I.
Fenstermaker is a multi-disciplinary firm specializing in Survey & Mapping, Engineering, Environmental Consulting, and Advanced Technologies. Fenstermaker has over 300 team members providing professional services through multiple office and field locations across the U.S. The company's mission is to be a vital partner in the success of their clients.