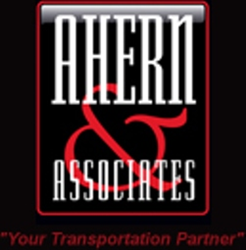 "There's nothing wrong with the industry...but we have to change our image."
Phoenix, AZ (PRWEB) September 24, 2014
The end of the summer was busy for trucking and transportation consulting firm, Ahern & Associates. The company closed summer by receiving three additional letters of intent from trucking and logistics companies. At the same time, prominent industry figurehead Andy Ahern continues to share insights with the trucking industry through podcast videos. In the popular podcast series he speaks on many topics critical to the industry, ranging from economic updates to an overview of the benefits of E logs. Subscribers and viewers across the country receive valuable information they may not find elsewhere.
It has been a very successful year for the team at Ahern & Associates. That trend continues as the consulting firm announced three more letters of intent from trucking and logistics companies in recent weeks. Ahern & Associates offers a variety of services to clients. The team recognizes that the needs of each client are different, and the partnerships formed between Ahern & Associates with their clients reflect the individual needs of the companies. As Andy Ahern and his team continue to work with new companies, Mr. Ahern has kept up his dedication to the industry by sharing his knowledge each week through the acclaimed Ahern Advisory and Ahern podcasts.
In a recent podcast, Mr. Ahern discussed important points on how to qualify a buyer. There is an increasing amount of consolidation occurring in the trucking industry, and Ahern & Associates consistently receives calls from sellers wondering how to qualify buyers. Mr. Ahern explains that there are two types of buyers: strategic and capacity. While strategic buyers want to retain intellectual capital, not just drivers and trucks, a capacity buyer is only interested in the drivers. The type of buyer will influence the proper procedures for properly qualifying a buyer. Sellers must make sure they are priced at or under market value; they must do their due diligence on qualifying a buyer; and must consult with a firm that has extensive experience in the transportation industry. Finally – a seller must be mentally prepared to let the business go.
Another podcast revolved around a discussion on accountability and preparation. Mr. Ahern stressed meeting objectives, having and following plans, and instilling trust, first and foremost. "Every employee you have must be an asset, not a liability," he advises. Among other points, he also discusses the importance of enthusiasm, stating that "it can make the difference between failure and success."
In addition to informational podcasts, Mr. Ahern also posts podcasts of a more editorial nature. One such podcast discussed pride in the trucking and transportation industry. Citing the increasing constraints on the industry, which ultimately impacts what consumers pay for goods, he reverberates a message of the American Trucking Association as he says, "There's nothing wrong with the industry...but we have to change our image." He discusses the fact that there have been about 100,000 fatalities over the last 20 or 30 years involving the trucking industry; with private passenger vehicles, there are 32,000-36,000 deaths every year. "After an accident, the industry shouldn't be crucified when they are safer than the general public," he states. Mr. Ahern says he is proud to be in the trucking industry and makes a call to action for everyone in the industry to take a proactive approach to educating the general public.
Interested parties can listen to the Ahern & Associates podcasts via the official Ahern & Associates website, and they can also see the presentations on YouTube.
About Ahern & Associates, Ltd.
Ahern and Associates is North America's leading trucking and transportation management consulting firm. The skilled consultants at Ahern and Associates specialize in mergers and acquisitions of trucking and logistics companies as well as the restructuring and evaluation of existing carriers that seek to increase operating efficiency and improve profitability. Since 1987, Ahern and Associates has aided hundreds of buyers in the acquisition of trucking and logistics companies throughout the U.S. and Canada as well as assisting many transportation and logistics companies in reducing their overall operating costs and increasing their profitability.
For more information, please call 602-242-1030 or visit http://www.ahern-ltd.com.