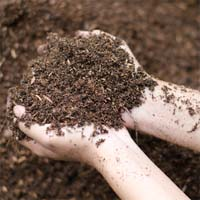 Erionite fibres...can easily become airborne and be carried into streets and recreational areas near schools and homes.
Raleigh, NC (PRWEB) September 24, 2014
Researchers in Mexico say villagers there may be facing the same elevated risk of mesothelioma as people in certain parts of Turkey, and for the same reason. Surviving Mesothelioma has just posted an article on the new research. Click here to read it now.
Scientists at the Universidad Nacional Autonoma de Mexico say men in the village of Tierra Blanca, where the mineral erionite is prevalent, have a mesothelioma rate of 2.48 – compared to a rate of about 1.75 among men in the U.S.
"Erionite fibres were found in exposed rocks and soils, which can easily become airborne and be carried into streets and recreational areas near schools and homes," writes lead author Dr. M. Adrian Ortega-Guerrero.
The study in Occupational and Environmental Medicine indicated that, although asbestos, the primary cause of most mesothelioma, was also found in the village, it was only in trace amounts.
"This study reminds us that we cannot take it for granted that asbestos is the only cause of mesothelioma," says Alex Strauss, Managing Editor of Surviving Mesothelioma. "Especially for people in the Western U.S., erionite may pose a real and increasing health threat."
To learn more about this study and the mineral the CDC called "an emerging North American hazard", see Soil Mineral Linked to Mesothelioma Deaths in Mexico, now available on the Surviving Mesothelioma website.
Ortega-Guerrero, MA et al, "High incidence of lung cancer and malignant mesothelioma linked to erionite fibre exposure in a rural community in Central Mexico", September 17, 2014, Occupational and Environmental Medicine, Epub ahead of print, http://oem.bmj.com/content/early/2014/09/17/oemed-2013-101957.short?g=w_oem_ahead_tab
For nearly ten years, Surviving Mesothelioma has brought readers the most important and ground-breaking news on the causes, diagnosis and treatment of mesothelioma. All Surviving Mesothelioma news is gathered and reported directly from the peer-reviewed medical literature. Written for patients and their loved ones, Surviving Mesothelioma news helps families make more informed decisions.