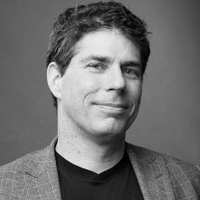 This is going to be an extremely informative webinar. Rewarding channel partners is an innovative solution for continued loyalty. Most of us are familiar with employee incentives, but recognition extends far beyond the office walls.
Little Rock, AR (PRWEB) September 24, 2014
Join Perks' co-founder Steve Timmerman as well as Aberdeen's Peter Ostrow for an informative webinar on Thursday, October 2nd at 1pm EST. The webinar, Incenting the Channel Management Lifecycle: How the Best-in-Class Maximize Partner Loyalty, will introduce best-in-class methodologies around channel incentives that create win-win results for OEM's, partners and customers alike.
Common practices, like de-centralizing sales organizations, seem like an easy approach. Timmerman and Ostrow will break down the reality of managing a modern talent pool of channel partners, third party sellers, cost control and the challenges with business strategies.
To read more or to register for the webinar, click here.
Steve Timmerman, Co-Founder and Vice President of Business Development for Perks.com, is an expert in employee motivation. Responsible for Perks' Science of Methodology™ approach to sales incentive programs and Enterprise Engagement, Timmerman built this approach based upon 30+ years of experience building businesses, ranging from an internet start-up to a multi-billion dollar manufacturer. Timmerman also holds a B.S. in Environmental Chemistry from Lehigh University and an M.B.A. from Columbia University in New York.
Peter Ostrow, Customer Management Vice President and Group Director and Principal Analyst for the Sales Effectiveness research practice at Aberdeen Group, oversees research consumed by end-users in Marketing, Sales and Service management roles. Ostrow leads the Sales Effectiveness practice, covering the technology, service and consulting enablers that enterprise sales forces deploy to become best-in-class organizations. Ostrow's research is widely publicized and covers topics such as sales training, sales intelligence, CRM/SFA, sales performance management and integrating technologies around customer acquisition and retention.
About Perks
Founded in 2001, Perks' mission is to drive long-term, sustainable behavior change that supports the business goals of the enterprise. Perks.com provides global programs that motivate, recognize and reward the people that matter most to your business. Through the thoughtful use of promotions, education and incentives, Perks Enterprise Engagement engine helps achieve business success. Products, Services and Rewards modules are designed to provide the flexibility needed to customize programs based on individual business requirements. Dashboards and reporting show what's working and what's not, allowing instant adjustments. With a suite of online tools, monitor trends across cubicles or across countries, then communicate with staff in real-time to optimize motivation and results. To learn more or to request a demo, visit Perks.com.