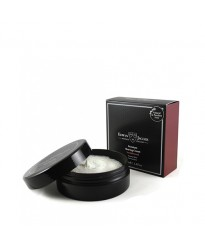 Edwin Jagger promotes a reliable and safety-focused cluster of shaving tools used by both men and women alike.
Hallandale Beach, FL (PRWEB) September 23, 2014
Luxury Barber has just received an addition to the Edwin Jagger product line. The prestigious male grooming collection previously displayed their brushes and razors on Luxury Barber's website. Edwin Jagger promotes a reliable and safety-focused cluster of shaving tools used by both men and women alike.
Edwin Jagger was founded in 1988 in Sheffield, England by Neil Jagger. Neil's impeccable eye for detail helped him build his family business into the sensational brand it is today. The product line varies from soaps, shaving creams, razors, aftershave lotions and wet shaving brushes; all presenting the quality ingredients and immaculate designs. The wet shave brushes are made with organic badger hairs and a faux ebony handcrafted handle. The razors have a stunning chrome finish with a great grip for that precise shave.
The creams and lotion are officially on Luxurybarber.com and ready for purchase. There are three different Premium Shaving Creams with various scents: Sandalwood, Limes & Pomegranate, Cooling Menthol and Aloe Vera. Each shaving cream provides a soothing effect while delivering a close and quick shave. Also, Edwin Jagger has a new Hydrating Pre-Shave Lotion which helps prepare the face and facial hair for an easy shaving without razor burn. All of these products are made with 99% natural plant ingredients and offer top notch quality.
Choose from a selection of Edwin Jagger shaving products at Luxury Barber today!
About Luxury Barber
Luxury Barber is the premier online destination for men who are looking for essential grooming products and solutions. At Luxury Barber, we believe that being a gentleman and maintaining a well-groomed lifestyle should be accessible to everyone. Aside from striving to educate and inform our audience, we offer a wide selection of men's hygiene and grooming products for shaving, hair, face, body, and anti-aging. We feature our own premium private label men's products and work meticulously to handpick the brands featured on our site to satisfy all of your grooming needs. At Luxury Barber we are determined to give our customers everything they need to achieve success through an informative, innovative and interactive online experience.