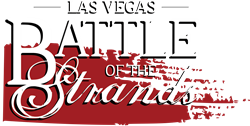 "What drew me to this is its originality and outrageousness. There is nothing like this currently on television, think "Shear Genius" meets "Project Runway." ~ Jim Milio
Los Angeles, CA (PRWEB) September 24, 2014
On October 6, 2014 at 5 p.m. PST, 17 winning salon teams from around the world, including the United States, Canada, Japan, Jamaica, Argentina, South Africa, Mexico, Puerto Rico and Panama will face a final challenge in Las Vegas to compete for the title of the Global Beauty Master. This World Cup of Beauty is the most extreme hair, makeup and wardrobe competition of all time and will be aired on the Discovery Fit and Health Network.
Set to air weekly on Tuesdays at 5pm EST beginning December 2 (check local listings), teams featured on "Global Beauty Masters" will push the boundaries of hair, makeup, nail art and fashion. Each week competitors will confront intense, shocking challenges and strict deadlines, all leading up to heart-stopping elimination rounds, resulting in mind blowing creations that transform salon artistry from the mainstream to extreme couture Avant Garde.
At the helm of "Global Beauty Masters" is Emmy nominated and People's Choice award-winning television Producer and Director Jim Milio. Known for hit television shows and films including "Dog Whisperer," "Rescue 911" and one of the Producers of the highest grossing romantic comedy of all time, "My Big Fat Greek Wedding," Milio brings his keen eye and knowledge of compelling television to this most unique project.
Executive Producer Jeanette Buerling, CEO of Alliance Cinema GmbH, who recently produced the Weinstein Company comedy "Wild Oats" starring Academy Award winners Shirley Maclaine, Demi Moore, Jessica Lange and Billy Connelly, remarks, "When I was introduced to the show idea at NATPE in Miami last year, I was instantly inspired to expand my business from producing and financing theatrical motion pictures into producing television series, which entail a powerful branding component. To me, this is the future for globally successful programming."
Working alongside Milio and Executive Producer Buerling is Emmy award-winning Producer, Director and Writer Glenn Kirschbaum. Kirschbaum has spent more than twenty-five years working in television production and overseeing hundreds of hours of programming on such networks as the History Channel, A&E, Discovery, Food Network and HGTV. Co-Producers Schlonda McCarthy and Leslie Masoner will join live event Co-Producers Jaki Baskow and Karen Annarino of Baskow and Associates' to collectively create this ground-breaking series.
An array of highly respected industry insiders have signed on to participate as judges and special guests on the show including award-winning photographer Babak, Vidal Sassoon's Creative Director Dusan Grant, Farouk Shami, owner of Farouk Systems CHI, John Harms of Millenium Software by Harms, Redken's Creative Director Sam Villa, Michael O'Rourke of Rock Your Hair, "America's Next Top Model" winner Krista White and "Real Housewives of Beverly Hills" Carlton Gebbia will join celebrity hair stylist Kim Vo as participants on the show. No Las Vegas experience is complete without world-class entertainment. Everyman Jacque comedic relief, rising Pop Star Manika, "America's Got Talent's" a cappella group Mosaic and the rock string quartet Bella Electric Strings are acts slated to perform.
"Battle of the Strands" and "Global Beauty Masters" are setting the pace to change the face and perception of the glamour industry forever. Fathom Events will present "Battle of the Strands" live in 647 plus of their theaters nationwide. Please visit http://www.Fathomevents.com/event/battle-of-the-strands-live for tickets.
About Battle of the Strands: The Battle of the Strands events showcase the hair stylist and beauty professional, students and fashionistas from around the world. The international finalists compete against each other on one monumental global stage in Las Vegas. Fans across the globe will witness the incredible saga of these monarchs of beauty on television for the very first time. For more information, visit http://www.BattleOfTheStrands.com.
About Global Beauty Masters: Global Beauty Masters is the television series and fashion brand based on the Battle of the Strands event, which showcase the Avant-garde beauty professionals from around the world, who compete in the final challenge in Las Vegas to achieve the title of the Global Beauty Master. For more information, visit http://www.GlobalBeautyMasters.com