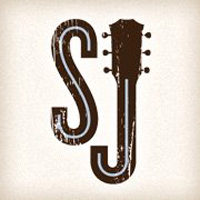 "Once again, Day's Edge Productions created a video with breathtaking imagery and great impact. Due to climate change, the footage might never be captured in the same way again," said SJ.
Orlando, FL (PRWEB) October 01, 2014
Have you ever seen an equatorial glacier? If not, today's your chance. SJ, the Florida-based acoustic singer-songwriter, launched the breathtaking second video in his Covers & Others series. Day's Edge Productions created the video using footage from their film "Snows of the Nile." It captures a glimpse into their expedition to the peaks of Uganda's Rwenzori Mountains to document how climate change has affected some of the world's last equatorial glaciers. The video was produced to SJ's acoustic cover of "I Will Wait," originally written and recorded by Mumford and Sons.
The newest Covers & Others video showcases Dr. Neil Losin and Dr. Nate Dappen, two scientists and photographers, on an ambitious expedition to recapture historical glacier photographs from the Rwenzoris, which rise 5000 meters from the heart of Africa and have some of the only equatorial glaciers on Earth at their summits.
The mountains, first climbed and documented by the Duke of Abruzzi in 1906, have shrunk by more than 80 percent in the last century. Scientists predict that the remaining ice will disappear in less than 20 years. Dr. Losin and Dr. Dappen retraced the steps of the Duke of Abruzzi's legendary 1906 ascent, braved the Rwenzoris' notoriously unpredictable weather, and recaptured Vittorio Sella's glacier photos. Their images bear witness to a century of climate change. Day's Edge Production's film "Snows of the Nile" captures the entire journey.
Each video in the Covers & Others series showcases the remarkable work of a specific organization's global scientific, environmental, and/or social pursuits through a video set to one of SJ's unique cover song recordings. The series aims to spark conversation and interest surrounding each video's topic, which brings up an important issue for social discussion. Join the conversation #CoversAndOthers #Rwenzori.
Visit SJ's YouTube channel @SJAcousticMusic to get the latest news about the Covers & Others series. Explore more of Day's Edge Productions.
About SJ
SJ is an International award winning and U.S. Top 10 radio charting acoustic singer-songwriter. In 2009, SJ decided to leave his law career to pursue his music passion. Independently launched through his self-started music companies (acousticsoulgroup.com), SJ's first commercial releases between 2010-2014 won or were nominated for over 25 indie music awards in the U.S. and U.K. SJ's song "I Like You" can be heard on SiriusXM The Coffeehouse, for which he earned a "Discovery of the Year" nomination. His lyrically driven songs and catchy melodies distinguish SJ's happy, soulful music that grooves. [Learn more about SJ.]