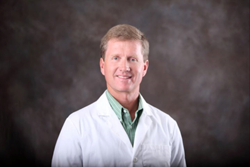 Burley, ID (PRWEB) September 22, 2014
This September, Dr. Ronald Rice of All Smiles Dental is raising awareness of the importance of gum disease treatment for all Burley, ID patients in honor of Self-Improvement Month. Dr. Rice is currently offering patients who suffer from bleeding gums and periodontal disease a laser-based treatment option that may help them regain their healthy smiles and improve their overall well-being. The LANAP® protocol utilizes the Periolase®MVP-7™, an FDA cleared laser, for the treatment of periodontal disease, a treatment option that less than one percent of dentists in the nation have been trained to perform.
Gum disease often results from poor dental hygiene, although other factors like genetics are usually involved as well. Patients with severe periodontal disease may also suffer from loose or missing teeth, and are at an increased risk of developing diabetes, stroke, and heart disease. Bleeding gums are one of the first signs that the condition is taking hold.
To combat periodontal disease and its serious effects, Dr. Rice often recommends the LANAP® procedure, which specifically targets the bacteria and infected tissue in periodontal pockets that surround the teeth. The laser uses a wavelength that leaves uninfected tissue unharmed, so patients experience little to no bleeding and minimal pain after the gum disease treatment. The procedure takes only a few hours and can be completed in one or two visits, and patients can return to their normal daily activities directly after they receive the treatment. Additionally, the negative side effects of other periodontal treatments like traditional gum surgery, including gum recession, are reduced or completely eliminated through the LANAP® protocol.
One of the hallmark benefits of using the LANAP® procedure as a gum disease treatment is its ability to save Burley, ID patients' existing teeth. The laser stimulates the bone in the jaw to help maintain a firm bond with existing teeth, giving many patients a better likelihood of keeping their natural teeth. Patients with bleeding gums and other signs of gum disease are encouraged to contact Dr. Rice's office for a consultation.
About the Doctor
All Smiles Dental is a general practice offering personalized dental care for patients in the Burley, ID area. Dr. Ronald Rice offers treatments to patients such as dental implants, All-on-4 implants, gum grafting, cosmetic dentistry, TMJ treatments, endodontics and sedation. Dr. Rice also belongs to the one percent of dental professionals currently providing the LANAP® protocol, an FDA-cleared laser procedure for gum disease and periodontal treatment. To learn more about All Smiles Dental and their dental services visit their website at http://www.allsmilesdentalidaho.com/ or call (208) 647-0647.