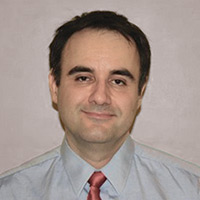 Milwaukee, Wis. (PRWEB) September 23, 2014
Symmetry, SAP Services Partner Certified in Hosting, Cloud and SAP HANA® Operations Services, appoints Andy Breton as Chief Financial Officer for the company. Breton joins the Milwaukee-based company after more than 15 years of experience in leading finance functions within the managed network services industry.
Breton previously held a position of Finance and Strategy Executive, a role that afforded him the opportunity to access any business landscape to develop the most optimal, and quantifiable financial strategy. Breton has vast experience in managing financial operations in both a domestic, as well as, an international setting. In addition, Breton has spent time in a product management capacity, developing product plans and managing R&D resources for a number of successful product launches resulting in his unique business perspective combining both finance and business acumen.
"Andy is a welcomed and valued addition to Symmetry's executive team, and we are very pleased to have him," Frank Powell, Symmetry's President and CEO states. "His specialties of financial analysis, product management, business planning, financial modeling and strategic planning will give us the cutting-edge financial wherewithal to support Symmetry's continued growth."
As Symmetry CFO, Breton will spearhead the finance operations by applying his steadfast leadership skills with a product savvy approach to ensure the organization's long term financial success. He holds a Bachelor's of Finance from the University of Maryland, and Finance MBA from The John Hopkins University – Carey Business School.
For more information on the Symmetry executive team, visit http://symmetrycorp.com/about-symmetry/executive-team/.
About Symmetry
Symmetry an SAP Services Partner Certified in Hosting, Cloud and SAP HANA® Operations Services, provides technical managed services, security administration and project consulting in support of SAP solutions for customers in the U.S. and around the world. Based at Symmetry's Center of Expertise in Milwaukee, Wis., our large staff has extensive experience in Basis, the SAP NetWeaver® technology platform and security consulting. With a proven methodology for delivering technical managed services in support of SAP software, Symmetry delivers flexible, high-quality solutions that help reduce the total cost of ownership and enable high-performing, secure, stable SAP solution-based environments.
# # #
Sym-Hosting and Sym-Remote are service marks of Symmetry Corp. SAP, SAP NetWeaver, and all SAP logos are trademarks or registered trademarks of SAP AG in Germany and several other countries. All other marks are the property of their respective owners.