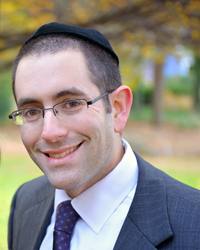 New City, NY (PRWEB) September 22, 2014
Dr. Jonathan Tiger of Tiger Periodontics and Dental Implants is a leading periodontist in the New City, NY area, and is honoring Self-Improvement Month this September. Dr. Tiger is educating patients on an easier-than-ever way to treat periodontal disease with the use of the laser-based LANAP® protocol to reduce discomfort and improve results. Gum disease is proven to be connected with both diabetes and cardiovascular disease and the ability to eliminate periodontal infection is one way of improving overall health and guarding against other serious medical conditions.
The connection between diabetes and periodontal disease is a two-way one. Part of the body's natural response to infection in the gums results in an increase in the blood sugar level. This happens as the bacteria from the gums travels through the bloodstream. For people who already have diabetes, this can make managing the disease far more difficult. Unmanaged diabetes opens patients up to the chance of kidney and eye damage, stroke or heart attack. For people without diabetes, a sustained increase in blood sugar levels makes contracting either Type 2 or gestational diabetes far more likely than with normal blood sugar levels. Additionally, diabetics have a higher risk of gum disease because their bodies are less able to fight off infections than people without diabetes.
The effects of periodontal disease extend to patients' cardiovascular health as well. All people, whether or not they have diabetes, face far higher chances of having heart attacks if they have gum disease than do their counterparts with healthy gums. Heart disease is the leading cause of death among Americans and as many as one-third of people with heart disease die due to their conditions. Finding a periodontist for help with persistent periodontal infection is an important medical as well as dental issue.
Periodontist Dr. Jonathan Tiger of Tiger Periodontics and Dental Implants, in the New City, NY area, makes it easier than ever for patients celebrating Self-Improvement Month, to receive gum disease treatment. The LANAP® laser gum surgery takes less time and results in less pain than other methods, making it a viable option for many people. Anyone interested in learning more about how to improve their overall health by treating gum disease is invited to contact Dr. Tiger today.
About The Doctor
Tiger Periodontics and Dental Implants is a periodontal practice providing personalized dental care for patients in Pomona, NY. Dr. Jonathan Tiger graduated from the University of Medicine and Dentistry of New Jersey in 2002 and belongs to the one percent of dental professionals currently providing the Laser Assisted New Attachment Procedure (LANAP®), the first FDA-cleared laser procedure for gum disease and periodontal treatment. To learn more about the dental services available at Tiger Periodontics and Dental Implants, please visit http://www.tigerperiodonticsandimplants.com and call (845) 367-7008 for the Pomona office or (845) 345-8199 for the Central Valley office.