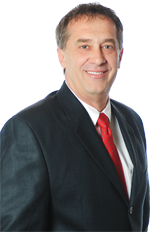 Bradenton, FL (PRWEB) September 22, 2014
Dr. Lindsay B. Eastman now accepts patients seeking a gum surgery alternative for the treatment of receding gums, with the innovative Pinhole Surgical Technique™. This receding gums treatment in Bradenton, FL does not cut away at the gums like traditional methods, and is considered minimally invasive. The availability of such a procedure is beneficial for patients who are looking for an incision free option, with little down time.
Gum recession is most often caused by gum disease, which is an incredibly prevalent problem in the United States. According to the Centers for Disease Control and Prevention (CDC), nearly half of all American adults suffer from some form of gum disease. Gum disease is not the only cause of gum recession, however, as it is possible that other issues play a role. Regardless of the cause of gum recession, the receding gums treatment in Bradenton, FL offered by Dr. Eastman is able to correct the issue through the use of a minimally invasive gum surgery alternative.
The Pinhole Surgical Technique™ utilizes advanced instruments that enable the doctor to reposition the gums without necessitating the use of a scalpel or sutures. Instead, specialized instruments are used to create a small hole through which the gums can be immediately repositioned over the affected teeth. Dr. Eastman can usually treat multiple teeth in just one visit through this gum surgery alternative, and is able to deliver immediate cosmetic results. The procedure minimizes the discomfort of the patient and reduces recovery time significantly.
Patients who are interested in learning more about this receding gums treatment in Bradenton, FL should contact the doctor's office for more information or to schedule an appointment for consultation. During the course of the consultation, the doctor will be able to discuss the nature of the procedure along with each individual patient's eligibility for the Pinhole Surgical Technique™. Dr. Eastman also offers a variety of other dental services, which can also be discussed during the course of an initial consultation.
About the Doctor
Lindsay B. Eastman, DDS, MS, PA is a periodontist offering patients personalized dental care in Bradenton, FL since 1980. Dr. Eastman received his Doctor of Dental Surgery degree from Loyola University Dental School where he completed his Graduate training in Periodontics and his Masters of Science in Oral Biology. He received his Post-Graduate specialty training in Surgical Placement of Implants from Northwestern University Dental School, and completed Business Management Training from Pride Institute. He is part of one percent of dental professionals providing the LANAP® FDA cleared laser procedure for gum disease and periodontal treatment. To learn more about Dr. Eastman and his dental services visit his website at http://www.bradenton-periodontist.com and call (941) 792-3899.