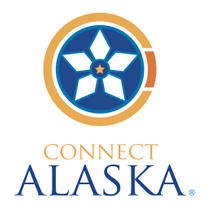 Anchorage, AK (PRWEB) September 22, 2014
Connect Alaska announced today that it will work with Hays Research Group to assess technology needs in Alaskan schools. Hays, an Anchorage–based research company, has over 13 years of experience in data collection and analysis, focusing on the unique challenges inherent in collecting data in Alaska's remote areas.
Connect Alaska will be conducting this research as part of its school connectivity audit. The goal of this research is to work with educators and legislators across the state to determine how broadband speeds and availability affect Alaska students; explore how schools are using technology; and determine the benefits of improving Alaskan schools' access to technology like tablet computers, faster broadband service, and improved wireless connectivity.
Connect Alaska is conducting this school connectivity audit as part of the State Broadband Initiative (SBI) grant program, funded by the National Telecommunications and Information Administration.
# # #
About Connect Alaska: Connect Alaska partners with technology-minded businesses, government entities, and universities across the state to accelerate broadband access, adoption, and use in Alaska. Connect Alaska is working with the Alaska Broadband Task Force and this initiative is made possible through support from the State of Alaska and the Alaska Department of Commerce, Community, and Economic Development.
For more information about Connect Alaska, visit our website at http://www.connectak.org. You can also follow Connect Alaska on Facebook and Twitter.