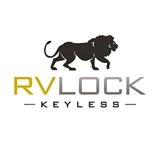 RV owners take safety seriously. Life on the road comes with a tremendous amount of freedom and adventure, but it also opens you up to the possibility of crime.
(PRWEB) September 23, 2014
The RVLock Version 4.0 with an integrated keypad is a revolutionary new product that is changing the way fifth-wheel, travel trailer, camper, horse trailer, construction trailer, and cargo hauler owners think about security on the road. JT Guardian & Co introduced the new RVLock Keyless entry system in 2014 and recently began promoting it worldwide to a sizzling hot reception. This new recreational vehicle lock is the industry's leading solution for a recreational vehicle handle replacement that gives owners the best in style, flexibility and security.
"RV owners take safety seriously. Life on the road comes with a tremendous amount of freedom and adventure, but it also opens you up to the possibility of crime," said Cade Harris, CEO of JT Guardian & Co.
According to the National Parks Service, more than 3000 serious crimes occurred in National Parks around the nation and more than 100,000 incidents of "Part II" lesser crimes occurred in 2012. These criminal acts included an increase in robberies, burglaries, and thefts, among others. Studies show that in some areas of the country, crime at state parks has more than tripled over a ten-year period, reaching record per-capita levels.
The ability to securely lock an RV whether the owners are settled in for the night or are off exploring their travel destination is important for both personal safety and protecting your belongings. The RVLock Version 4.0 is highly secure thanks to its integrated keypad that enables users to choose nearly endless security combinations. The Lock can be opened via the keypad, a convenient remote fob, or a traditional key.
These locks are so sophisticated and popular, numerous manufactures including Forest River, DRV, Gulf Stream, Lifetyle RVs, Winnebago, Pacific Coachworks RV and Lance offer them as a standard or optional on brands such as Columbus, Cedar Creek, Lance Toy Haulers, Mobile Suites, Pacifica and Forest River Toy Haulers . They have also been a favorite among the Heartland Owners Group along with many other avid RV clubs and groups.
Convenience is also a major concern for travelers. Many RV owners spend time outside hiking, boating, and touring the areas where they're camped. The RVLock Version 4.0 allows users to enjoy time outside while eliminating the need to keep track of expensive and difficult to replace RV keys. This freedom allows families to come and go as needed while still keeping their trailer secure. The ability to enter their trailer by keypad, remote fob or keys dramatically reduces the chances of being locked out of their RV. The remote communicates only with the lock it is paired with and the system uses a rolling code method to enhance security.
"RV owners are looking for ways to simplify their lifestyle, while protecting their investment. We're pleased that the RVLock keyless entry system does both at a price that's highly affordable," said Harris.
The RVLock is easy for owners to install and comes with the option of multiyear warranties to give customers full assurances. To learn more about this state-of-the art security solution for recreational and working vehicles, visit http://www.rvlock.com.
About JT Guardian & Co.: RVLock is owned by JT Guardian & CO., LLC. and is headquartered in Cache Valley of Northern Utah. JT Guardian & Co's warehouses ship to thousands of satisfied customers throughout the world. At JT Guardian, we truly enjoy doing what we do. This satisfaction comes from developing products that enrich our customers' lifestyles and provide them with the most up to date products available.