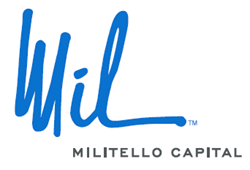 "As we expand our real estate portfolio, this property stood out as one where we can take advantage of a confluence of factors where we can profit from growth in the real economy,"
Leesburg, VA (PRWEB) October 01, 2014
Militello Capital, a greater Washington, DC private equity investment firm, announces, in conjunction with its affiliate QRM Capital, the acquisition of Madison Woods Apartments, a 180-unit multi-family apartment community in Greensboro, North Carolina.
The property consists of one, two and three-bedroom units in the sought-after Guilford County, a quiet, established residential neighborhood of Greensboro with easy access to area amenities including retail and public schools. The area boasts a high quality of life and relatively low cost of living, making it attractive to a variety of industries ranging from aviation, financial services, life sciences, healthcare, transportation and logistics, and advanced manufacturing.
"As we expand our real estate portfolio, this property stood out as one where we can take advantage of a confluence of factors where we can profit from growth in the real economy," says Matt Brady, co-founder and COO of Militello Capital. "The acquisition of Madison Woods meets all the primary characteristics we look for in real estate investments— built-in demand drivers, job growth and supply constraints."
Greensboro is the third largest city in North Carolina and the largest within the three-city Piedmont Triad Region of North Carolina.
Militello Capital is a Northern Virginia-based private equity investment manager working exclusively with registered investment advisers (RIAs) who aim to broaden their portfolio allocations to include entrepreneurs and real estate. Militello's investment philosophy and strategy are based on the principle that today's wealth is created in the real economy. The firm currently offers RIAs two distinct investment strategies that complement their existing portfolios: direct investments in income-producing commercial real estate and emerging technology venture capital.
The information contained herein should not be construed as personalized investment advice. Investing in venture capital companies involves some degree of risk and may not be suitable for all investors.
Information presented herein is subject to change without notice and should not be considered as a solicitation to buy or sell any security. The companies highlighted above are not necessarily the highest performing investments in the fund, but are noted as purchases made to date. The reader should not assume that investments in the companies identified were or will be profitable.