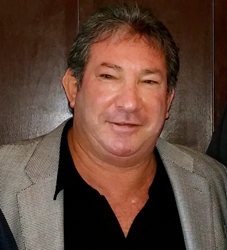 Watching a foreign brand try to enter the U.S. on its own is like watching a caveman try to make fire.
Boca Raton, FL (PRWEB) September 30, 2014
Moraz, an Israel-based company known for developing highly effective and natural skin care solutions, has embraced a new method of international distribution when it decided to enter the United States Market. The system is called The Evolution of Distribution and comes from Nutritional Products International (NPI).
"Nutritional Products International is playing a key role in our strategic move into the US market with Moraz products," said Yaniv Shapira, VP of International Sales for Moraz. "As an International brand with 30 years of experience and presence worldwide, we were looking for the right strategic partner to guide us and help us find the best path into the market."
Foreign brands eyeing the largest retail market in the world may not understand the challenges that come with exporting products to the United States. While they may know distribution in their homelands, launching a brand in America brings a new set of challenges.
"Watching a foreign brand try to enter the U.S. on its own is like watching a caveman try to make fire," said Mitch Gould, CEO of NPI. "The only smoke you'll produce is from burning through your money on poor strategies."
Gould, who has brought hundreds of brands to market in record speed, has 30 years of experience in retail distribution. While his work has produced a half billion dollars in sales, he realized there is a knowledge void for foreign companies seeking to bring their products to the United States.
Gould conceived The Evolution of Distribution as a proprietary turnkey solution that enables companies from abroad to enter the U.S. It's a team approach focused on every service component a foreign company needs to be successful in America, including importation, distribution, and promotion. In essence, NPI becomes the company's U.S. headquarters.
"I've heard so many stories from people, with great products, who thought they could just show up in America and immediately see their brands featured in major retailers," said Gould. "Instead, they left the U.S. feeling very frustrated and now their products are on the shelves of discount stores."
Gould is an authority in retail and distribution, having used The Evolution of Distribution with major online retailers as well as regional and national brick and mortar stores. He has developed long term relationships with Walmart, GNC, 7-11, Costco, and Kroger. NPI also has a direct connection with online retail giant, Amazon.com, which gives brands a much stronger platform than a simple online storefront.
For Moraz, using The Evolution of Distribution has produced sales, marketing and brand recognition in a new, highly profitable marketplace.
"Within the first few months of working with NPI and (sister company) InHealth Media, we started getting placement in some online retailers and multiple accounts reviewing our products," said Shapira. "We are getting progress updates and feeling the effort, dedication and energy Mitch and his talented team are putting into our brand. We are excited to move into the next phase with NPI and start to generate serious sales in the US market."
For more about Nutritional Products International, visit: http://www.nutricompany.com.
To learn more about Moraz, visit: http://www.moraz-usa.com
Mitch Gould has successfully launched a wide range of products from concept to shelf, many of which can be found in magazines like Time, Newsweek, Sports Illustrated, People, US, U.S. News & World Report, Men's Health and Maxim. He has placed new entrepreneurs, major companies, and celebrity-branded products—such as Steven Seagal's Lightning Bolt, Hulk Hogan's "Hogan Energy" supplement and Chuck Liddell's Iceman RX—into some of the most sought-after markets and accounts in the country. He has partnered with eight-time Mr. Olympia Ronnie Coleman to develop RonnieColemanNutrition.com, Hulk Hogan for HoganNutrition.com, and TapouT Nutrition.