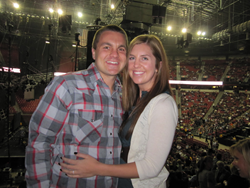 We're excited to be part of Work in Progress.
Las Vegas, Nevada (PRWEB) September 24, 2014
Window Sparkle, a long-time Las Vegas provider of window cleaning and janitorial services, today announced that they have joined Work in Progress, Las Vegas' network of creative and collaborative businesses and workers.
Work in Progress gives creative businesses and independent contractors convenient and collaborative tools and resources to enhance their creativity and improve their productivity. Membership in Work in Progress includes access to downtown Las Vegas events, a support network made up of entrepreneurs, thought leaders and other experts, business tools like Wi-Fi networks and member discounts on business services, and a variety of workspace solutions, including conference rooms, mail services, work lounges, storage and more.
"We're excited to be part of Work in Progress," said Tate Eliason, owner of Window Sparkle. "As a full-service window cleaning and janitorial service company, we're always connected to other Las Vegas businesses. Moving to the Work in Progress building at the heart of Las Vegas helps us be more connected with the businesses and people with whom we work every day."
Window Sparkle has provided residential and commercial window cleaning, pressure washing and office cleaning for more than 10 years. As an enduring part of the community, Window Sparkle hopes to be a valuable resource to other Work in Progress businesses.
"Our clients are all over Las Vegas and range from private community members to large businesses," said Tate Elaison. "And while these people and businesses may be completely different in terms of their personal or business needs, they have something in common – windows and offices that need to be cleaned! By using Window Sparkle, people and companies can focus on what matters to their families and their businesses."
ABOUT WINDOW SPARKLE
Window Sparkle provides a full suite of cleaning services to Las Vegas residents and businesses. Window Sparkle has specialized in window cleaning services for the past 10 years, delivering exceptional results at affordable prices. Window Sparkle's window cleaning services include windows, tracks and sills cleaning, screen removal and cleaning, sliding glass door cleaning, mirror cleaning, pressure washing and more. The company also provides affordable office cleaning services. For more information, visit http://www.windowsparkle.com.