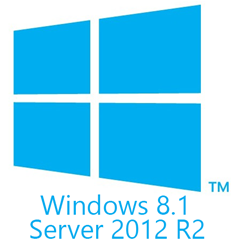 Migrating away from Windows Server 2003 requires the right planning and expertise to minimize the business disruption and cost
Hoboken, New Jersey (PRWEB) September 23, 2014
eMazzanti Technologies, a New York City area computer consultant, is offering a $600 discount on services to help businesses migrate from Windows Server 2003 to a newer operating system as the product's July 14, 2015 end-of-support deadline approaches.
After the July, 2015 deadline, Microsoft will no longer support the software or provide patches and security updates. That creates potential security problems and immediate compliance issues for businesses.
"Migrating away from Windows Server 2003 requires the right planning and expertise to minimize the business disruption and cost," noted Carl Mazzanti, CEO, eMazzanti Technologies.
As a Microsoft Gold Partner and 2012 Partner of the year, eMazzanti is well positioned to help businesses cost-effectively migrate their applications to Windows Server 2012 or to the cloud and to optimize their networks to foster productivity and growth.
Click here to request a migration evaluation or call 1-800-EMAZZANTI.
Many organizations have not yet decided which applications they will move to the cloud when upgrading their operating system. Other considerations can make for a tricky migration. For example:

Cloud services and virtualization may reduce the number of servers required to host existing functionality.
Older hardware may not be compatible with Windows Server 2012, particularly machines based on 32 bit technology.
Microsoft applications, custom applications and third-party applications may require different approaches so they need to be considered individually.
Microsoft outlines a four-step process to migrate from Windows Server 2003
1. Discover the workloads running on Windows Server 2003
2. Assess which workloads need to be migrated
3. Select the migration targets (new homes for workloads)
• Azure virtual machine
• Hybrid cloud storage
• New hardware
• Cloud OS Network Partner
• Virtual machine
4. The actual migration
"Businesses want a painless transition," stated Mazzanti. "With the right approach, a company can also reduce ongoing IT maintenance costs, potentially saving more than the cost of the migration."
Users are encouraged to consider the relationships between applications and services, which servers and services can be retired, and to prioritize them for migration.
eMazzanti recommends that businesses start the process now by assessing their current Windows Server 2003 deployments. In today's world of increasing IT security threats, the risk of not migrating may be substantial.
Other related resource information:
eMazzanti Technologies Helps Business Owners Identify Network Security Threats with No-cost Security Assessment
PC Users Urged to Upgrade to Windows 8.1 for Improved Security
About eMazzanti Technologies
eMazzanti Technologies' team of trained, certified IT experts provide 24×7 outsourced IT support to help ensure business productivity, address challenges of growth, cloud computing, mobility, critical business continuity and disaster recovery demands. The consultancy has special expertise in manufacturing, distribution, retail, financial, architectural, engineering, construction, government, educational, legal services, accounting, marketing communications, and healthcare market segments, while maintaining high customer satisfaction levels.
eMazzanti serves the Hoboken, NJ and NYC area markets as well as regional, national and international business support requirements. The IT firm is Microsoft's 2012 Partner of the Year and on-going Gold Partner, Microsoft Northeast Region Partner of the Year, a five-time recipient of WatchGuard's Partner of the Year, and has achieved the Inc. 5000 list for the fifth year in a row. Download the free article: How to Select an IT Provider here. More than 400 companies trust their IT support needs to eMazzanti Technologies. For more information contact: Carl Mazzanti 201-360-4400 or emazzanti.net. Twitter: @emazzanti, Facebook: Facebook.com/emazzantitechnologies.