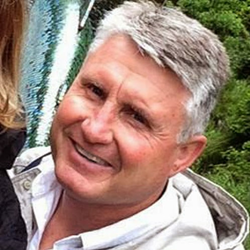 Kids and parents alike love FLIPnOUT
Las Vegas, Nevada (PRWEB) September 24, 2014
FLIPnOUT Fun Center, Las Vegas' favorite trampoline jump center, announced today that it has installed 20 flat-screen TVs to help make parents feel more "entertained" while their kids are jumping around.
The new TVs, which are already hugely popular among parents and other "grown-ups," will give parents a chance to sit, relax and even network while their kids are expending all their energy on the trampolines.
"Kids and parents alike love FLIPnOUT," said Tracy Eliason, owner of FLIPnOUT Fun Center. "But parents are always in the mood to get on the trampoline and jump around with their kids. That's why we wanted to create a space that's just for parents: a place they can relax, chat with friends, catch up on their favorite show or even get some work done. It's like a grown-up lounge in a kid's world."
The addition of the new flat-screen TVs is just one more perk that makes FLIPnOUT Las Vegas' favorite place to spend an afternoon – or all day. The center boasts more than 10,000 square feet of indoor trampoline space, AIR-Court Sports areas, inflatable bouncers, arcade, food court and even a five-story warehouse-style laser tag center.
"Now that we're right in the middle of summer, FLIPnOUT is the perfect destination for families," said Tracy. "It's too hot to play outside, but kids don't want to be cooped up at home or in a movie theater either. Our indoor facilities are the perfect combination of physical fun and indoor entertainment. Kids can spend hours here – and now, so can adults!"
ABOUT FLIPnOUT
Located at 1841 E. Craig Rd., Suite A in North Las Vegas, FLIPnOUT Fun Centers is Las Vegas' premier family fun center, including a 10,000+ square foot trampoline arena, AIR-Court sports, inflatable bouncers, arcade and food court. FLIPnOUT also includes a five-story laser tag warehouse. As a source of wholesome family entertainment, FLIPnOUT serves Las Vegas with good clean fun. Find out more at http://www.flipnoutfun.com.