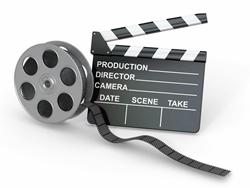 Burbank, CA (PRWEB) September 23, 2014
Business Insurance USA announced key insurance coverage options today for the TV, movie and video production industries. The new coverage now makes it convenient for film studios and service companies to obtain general liability insurance, errors and omissions coverage, and commercial umbrella insurance at easily manageable rates.
The various types of liability insurance announced today ensures that film production and video service companies in twenty separate states are able to protect themselves from common risks associated with their industry. General liability protects these companies in the event that an accident causes either physical injuries or bodily harm. It also provides coverage for other types of liability including personal and advertising injuries. E&O insurance protects against allegations of harm caused due to professional errors, while umbrella coverage provides a way to extend the levels of coverage as necessary.
"Film studios have a lot of things happening all at once, and unfortunately that means an accident can occur at any time," explained Gary Fisher, the Executive Director at Business Insurance USA. "So we make sure to provide industry specific general liability insurance to help protect against those types of risks right from the start. What many video production service companies may not realize is that this also protects them if accusations arise over property damages, intellectual property misuses in advertising, and even personal injuries. Additionally providing professional liability, or E&O, means that the film production studios and service companies are also protected if they make a professional error."
About Business Insurance USA
Business Insurance USA is an insurance agency that provides many levels of commercial coverage to multiple industries and professions. They provide cost suitable options for several types of coverage including errors and omissions or professional liability, general liability, commercial auto coverage, workers comp insurance and business owners policies. Coverage options can be tailored to fit the individual company's budget and risk levels.
To learn more about Business Insurance USA, visit http://www.businessinsuranceusa.com