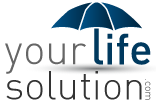 If you were declined for life insurance five years ago, it might be a good idea to try again
Chicago, IL (PRWEB) September 23, 2014
YourLifeSolution.com, an online service which displays competing life insurance quotes from household names, is today publishing some vital information regarding high risk life insurance. According to YourLifeSolution.com, standards regarding build, cholesterol levels, blood pressure readings, and familial disease history guidelines, have all become underwritten in a more liberal fashion by the majority of competitive life insurance carriers.
"High risk life insurance has really been refined in many ways in recent years. For instance, there's a carrier that now has far more liberal build tables for people who are over age 60. This allows those who are 50-100 pounds overweight to acquire life insurance rates drastically lower than they would have been able to otherwise. There's finally rational underwriting for those who use marijuana, those who have minor criminal histories, and those who have recovered from drug addiction decades earlier. If you were declined for life insurance five years ago, it might be a good idea to try again", said Eric Smith, the founder of YourLifeSolution.com.
YourLifeSolution.com encourages all individuals to view their own life insurance rates at YourLifeSolution.com.  Those who are in need of high risk life insurance are encouraged to call Eric Smith at 888.374.2764 or contact him via the contact form on YourLifeSolution.com.