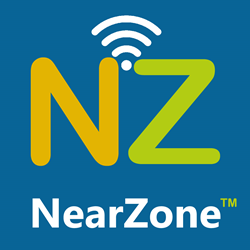 Free app NearZone connects conference goers.
Rock Hill, South Carolina (PRWEB) September 24, 2014
From the many varied Comic-Con events that dot the calendar year to increasingly large annual professional conferences across several industries, the size and scale of such events is at its all time high.
The nation's top comic book event each year is Comic-Con International in San Diego. Last year organizers agreed to begin capping attendance at 160,000 in order to meet with fire code for the San Diego Convention Center.
Organized gatherings like these have proved so popular and difficult to attain tickets for that several other cities now hold competing events. From Baltimore to Tokyo to a running list of events in New York City, tens thousands can turn up even at relatively small function.
The same pattern extends beyond sci-fi enthusiasts and comic book lovers. Professional conferences that once struggled to fill enrollment during an economic downturn now have to turn attendees away.
A growing concern with larger and larger events is the perceived loss of intimacy, with many organizers looking for ways that technology can help keep attendees more connected.
NearZone, a new mobile app from the makers of DisasterTalk, is a location-based platform that allows users to connect with others in the same approximate area while on the same network.
This would allow visitors at large events to link up with similar types, such as social media professionals attending a broader marketing event, or fans of the old Battlestar Gallactica looking to connect in a convention dominated by fans of the new series.
Users of NearZone connect with one another anonymously, sharing only the details and contact information they are comfortable with. The app uses Bluetooth technology to link users within an adjustable proximity, pinging users to nearby profiles. Users also have the option to broadcast their own profile.
"It's almost second nature to network in the business world," said NearZone developer Myo Sandar Nwe. "Meeting the right contacts and networking with the right connections is usually what these events are about. Now it doesn't always have to be such a shot in the dark."
NearZone is available for the iphone for free download here.