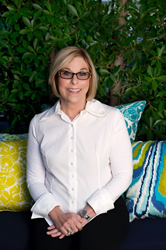 The benefit of extending an invitation is you're not ambushing the "identified loved one;" you're inviting them to change.
Los Angeles, CA (PRWEB) September 23, 2014
Into the Heart of Addiction reveals their newest blog interview with Dr. Louise Stanger. Dr. Stanger shares her thoughts on how she leads families to change through her empowering form of "Invitational" intervention.
Dr. Louise Stanger has 35 years of experience as a clinician in the field of drug and alcohol abuse, and mental health disorders. She is currently working on a new book and is an Addiction Specialist who believes in the power of the media to be a positive force in maintaining accuracy in film and TV where addiction is portrayed.
Dr. Stanger began her work performing interventions shortly after a guest lecturer spoke in a class she was teaching at San Diego State School of Social Work. "I have always been really good with crisis intervention and when he (Frank Picard, author of the critically acclaimed book, Family Intervention) spoke about Family interventions I said to myself, "This work is for me." To read Part One of Dr. Louise Stanger's interview click here.
Into the Heart of Addiction is the New Life House http://newlifehouse.com recovery community's resource for parents and families of substance abusing youth. Writers are recovered addicts and alcoholics, their parents and professionals, who supply the public with an in depth look at the reality of substance abuse and the family system. New Life House believes that change and recovery occur as a result of living in a peer-centered community where young people and parents are held accountable. "This is a process that cannot be side stepped; being accountable is essential and ultimately the saving grace for a drug addict," says New Life CEO Mike Joly.