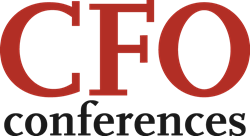 This summit is one of the premier events in the finance industry
Mimai, FL (PRWEB) September 24, 2014
As the economy emerges from the downturn, private companies are looking to better position themselves for long-term profitable growth. Today, CFOs need the ability to think strategically, react quickly and adapt to changing market conditions. On November 20 & 21, at the JW Marriott Hotel in Miami, the fourth annual CFO Playbook for Private Companies Summit will take place. This two-day summit brings together senior financial executives for enlightening discussions and real-time insight into the ideas and innovations that are shaping the future of finance.
How will you and your finance team drive and manage sustainable, profitable growth? How can you make the best use of the resources you have by working more efficiently, using the right tools, tactics, and technology to succeed in today's volatile environment? We will dive into these topics and more, focusing on driving growth through innovation and technology. "This summit is one of the premier events in the finance industry," said Nathan Meyer, International Events Director. "By bringing together the CFOs of private companies, the summit gives attendees access to key decision makers and insight into best practices in the industry today."
This year's event has an amazing line-up of keynote speakers who will make people rethink what they know about topics ranging from benchmarking and forecasting to financial leadership and the future of decision making. Among these are Paul Sherman, CFO, ABB Optical. Paul will share his experience of leading the company through the sale process, followed by an immediate major acquisition of its closest competitor. Josh Onishji, CFO & EVP at Genji Sushi, will show how his company has been able to achieve double digit growth in both sales and operating profits by setting up better communication tools and creating KPIs at each level.
For a complete list of speakers, agenda and registration details for the CFO Playbook for Private Companies visit http://theinnovationenterprise.com/summits/playbook-for-private-companies-miami-2014
###
About CFO Publishing: CFO Publishing LLC, a portfolio company of Seguin Partners, is the leading business-to-business media brand focused on the information needs of senior finance executives. Delivering content through multiple channels including online, digital, mobile, and print, the business consists of CFO magazine, CFO.com, CFO Research Services, CFO Learning and CFO Conferences. CFO's award-winning editorial content and loyal, influential audience make it a valued resource for its readers as well as an effective marketing partner for a wide range of blue-chip companies. CFO has long-standing relationships with nearly a million finance executives.