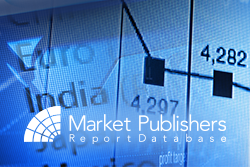 London, UK (PRWEB) September 25, 2014
From 2014 to 2024, the world market for electronic warfare (EW) is anticipated to see positive growth at a 2.48% CAGR, supported by the ongoing technological advancements coupled with the increasing need for intelligence, reconnaissance and surveillance capabilities in militaries worldwide. The APAC and North American EW market are poised to be the biggest regional markets in the world; together they are likely to account for a 77% share of the overall market. The APAC EW market is likely to post a 3.29% CAGR in the next 10 years. Meantime, the electronic sector is forecast to dominate the EW market, calling for a market share of 45.6%. The electronic warfare systems are expected to attract sustained investments during the next 10 years. For instance, investments in the electronic attack systems are predicted to grow at a 1.38% CAGR through 2024.
Dominant players in the global electronic warfare market include, among others, BAE Systems Plc, Exelis Inc., Elbit Systems, Lockheed Martin, Raytheon, Northrop Grumman, Boeing, Cobham Plc and Tata Power SED.
New cutting-edge research report "The Global Electronic Warfare (EW) Market 2014-2024" developed by Strategic Defence Intelligence (SDI) is now available at MarketPublishers.com.
Report Details:
Title: The Global Electronic Warfare (EW) Market 2014-2024
Published: September, 2014
Pages: 163
Price: US$ 4,800.00
http://marketpublishers.com/report/equipment/electrical_equipment/global-electronic-warfare-ew-market-2014-2024.html
The cutting-edge report gives insights into the world EW market landscape, uncovers valuable data showing the historical and current industry performance and also analyses the key factors influencing the EW market growth. Moreover, a detailed competitive assessment, informative profiles of the top players, SWOT analysis, a clear view of the major challenges and opportunities and a comprehensive market assessment by geography are available in the study. The report encloses a snapshot of the major programs, a summary of the recent industry developments and thorough discussions of the key trends and burning issues. Additionally, a 10-year future outlook for the global EW market is provided.
Reasons to Buy:

Become aware about the situation in the worldwide EW market.
Gain confidence to take correct business decisions.
Find out how the EW market is set to develop in the next 10 years.
Get a clear idea of the competitive landscape and define the strongest competitors in the market.
Learn about the major EW programs.
Compare the landscape of the key geographical markets.
Better understand the top trends in the world EW market.
Gain insights into the market dynamics.
Get access to a set of top-level trustworthy data on the performance of the global EW market.
More new market research reports by the publisher can be found at SDI page.