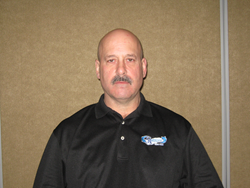 Darryl was instrumental in providing excellent customer service...
Holbrook, New York (PRWEB) September 24, 2014
On September 26, after 12 years of servicing his Guaranteed Returns® pharmaceutical returns clients, Darryl Grodi will be retiring.
Darryl provided pharmaceutical returns services to Detroit area pharmacy facilities for Guaranteed Returns® since 2002. Prior to 2002, Darryl was a sales representative in the Vitamins and Supplements segment of the pharmaceutical industry.
Van Schuette, Guaranteed Returns® Vice President, Outside Sales, "We wish Darryl the very best in his retirement. Darryl was instrumental in providing excellent customer service to our Detroit-based customers and we will all miss him."
About Guaranteed Returns®
For over 25 years, Guaranteed Returns® has provided pharmaceutical return services to hospital, government, independent retail, chain-store, LTC, Mail-Order and clinic pharmacies. Local GRx on-site service representatives are highly valued by customers for their professionalism, trustworthiness and for "going above and beyond."
Business review consultations, inventory management assistance and unbeatable customer service are just a few of the attributes that customers say sets GRx apart.
Contact Guaranteed Returns® at 1-800-473-2138, on LinkedIn or at http://www.guaranteedreturns.com.