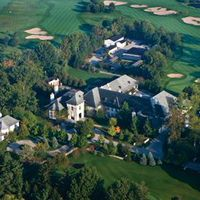 Pompano Beach, FL (PRWEB) September 24, 2014
Shopping Mall King Mel Simon's Indianapolis home is for sale and featured this week on the Top 10 Homes Spotlight at TopTenRealEstateDeals.com.
"Indiana Shopping Mall Mansion"
Indiana has a lot more going for it than miles of corn and soybean fields. Some of the best colleges in the United States – including the University of Notre Dame, Indiana University, Purdue University and Butler University – are in the Hoosier State. It has produced celebrity, musician and film greats such as David Letterman, James Dean, John Mellencamp and Steve McQueen. From the Lake Michigan shores of northwest Indiana to the hills of southern Indiana, the race cars of central Indiana and Amish Country in northeast Indiana, the state is one of the country's top producers of steel, recreational vehicles, auto parts, pharmaceuticals...and shopping malls. Indianapolis is the headquarters of Simon Property Group with 5,500 employees and over 200 retail centers throughout the world.
Mel Simon was born in Brooklyn but in 1953 the U.S. Army sent him to Fort Benjamin Harrison in Indianapolis and he never left. He progressed from soldier and door-to-door encyclopedia salesman to store leasing agent and eventually became the owner, along with his brother Herb Simon, of the largest shopping mall company in the United States. Mel was also co-owner of the Indiana Pacers. He died in 2009. His monster mansion with golf course in suburban Indianapolis is now for sale at $25 million.
Almost the size of some of Simon's shopping centers, the old-world European style main house at 50,000 square feet is one of the largest homes in the United States with 7 bedrooms, 16 bathrooms, giant caterer's kitchen, spacious and lushly decorated formal rooms, theatre, billiards room, professional-style gym with three televisions, and an indoor pool. All of it is surrounded by a private 18-hole golf course with multiple sand and water traps, tennis courts and a lake with man-made island. There is also a 6,000-square-foot guest house, a 7,000-square-foot clubhouse, an 8,000-square-foot golf maintenance building, a 940-square-foot greenhouse and two additional maintenance buildings totaling 12,000 square feet. All together, almost 85,000 square feet of mansion, guest home, golf clubhouse and various out buildings
Simon's home is located in Carmel, Indiana just a few miles north of Indianapolis. It is one of the wealthiest towns in the Midwest with over 80,000 residents and lovely bicycle and walking trails giving the community a good dose of sophistication along with the warmth of home town charm. In 2012, "CNN Money Magazine" listed it as the best place to live in the United States. Things to do include Carmel's Arts and Design area, a city community center with an outdoor water park and state-of-the-art fitness center, and the Palladium Arts Center that the New York Times says is, "intended as a 21st-century version of Carnegie Hall." The town's population has quadrupled since 1980 and has a median household income over $100,000.
Built in 1999, Asherwood, the palatial golf estate owned by the late Mel Simon in Carmel, Indiana just minutes from downtown Indianapolis, is now on the market and priced at $25 million. The listing agent is Natasha Radovich of Carpenter Realtors in Carmel, Indiana.
Visit TopTenRealEstateDeals.com for more celebrity, historic, famous and spectacular homes.